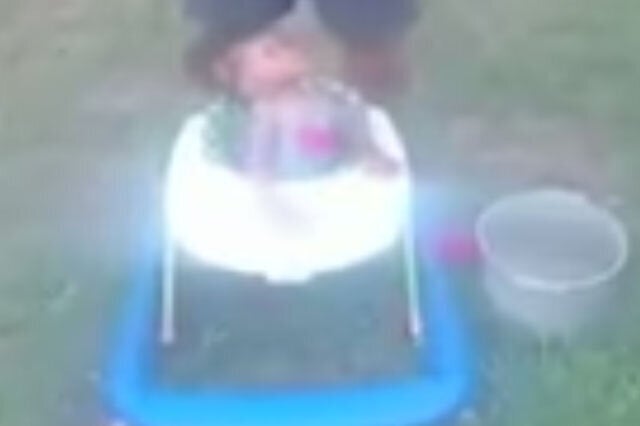 After completing the challenge, participants can nominate friends to face a soaking; and although it is mainly adults who have been put forward, an increasing number of children are also getting involved.
But for all its good intentions, the craze has taken a dark twist as illustrated by the case of granddad Reggie Stiller, from Houston, Texas, who doused his granddaughter Aria with freezing cold water and then posted the video online.
The footage so appalled his son-in-law Claud Dalcour that he called the police.
Story continues after the video.
Mr Dalcour, who is in the process of divorcing his wife, the mother of baby Aria, said seeing his daughter subjected to this nearly brought him to tears.
He told Fox 26 News: "I was shocked, appalled. It's abuse because my daughter is an infant. She doesn't know what's going on."
Local police confirmed they are conducting a welfare check on the child in the video to see if she is in any danger or if she was harmed in the making of the video.
The video was posted to Facebook and quickly removed, not before receiving a torrent of anger.