'X Factor' viewers were introduced to self-confessed "posh girl" Chloe Jasmine during Saturday night's series launch, who charmed the judges with her rendition of 'Black Coffee' and sailed through to the next stage of the competition.
Given her privileged background, her unusual take on fashion and an accent to make the cast of 'Made In Chelsea' sound like a bunch of Dickensian chimney-sweeps, it's clear that Chloe's presence on 'The X Factor' is going to divide viewers, but did you know this wasn't her first crack at the 'X Factor' whip?
In fact, Chloe first auditioned for the series back in 2006, when she was just 16 years old, showing up to the auditions with a decidedly weaker accent than the one we heard more recently, and sporting the most offensive pink cowboy hat we've ever laid eyes on.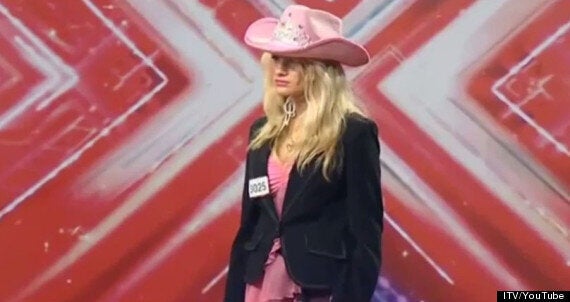 Chloe, and her cowboy hat, did not win her any fans in 2006
"If everybody in the world was to know who I was - 'oooh she's won the 'X Factor', look what she's done' - that would be really fun!"
However, her diva-inspired performance didn't win her any fans on the judging panel, with Simon slamming the aspiring singer and model, telling her: "You represent millions of 16-year-old people in this country who just want to be famous like that."
Chloe left the room crestfallen, dramatically leaving her cowboy hat on the floor as a parting gift. We can only imagine the mischievous look in Louis' eyes as he crept in to retrieve it once everyone had gone home.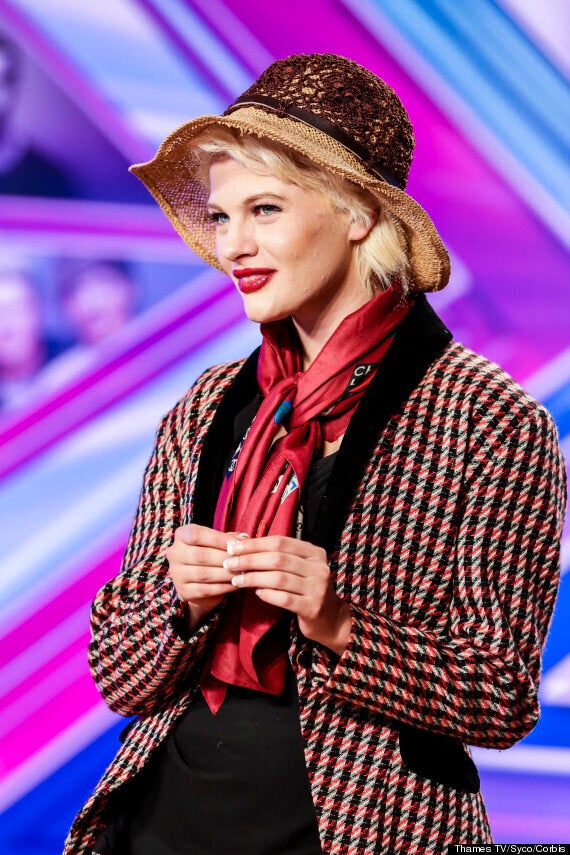 Chloe's audition earlier this year
Fast-forward eight years, and Chloe was back on the show - after other TV appearances including 'I'm A Shopaholic And Can't Stop Spending' and a stint on modelling show 'The Face' - and this time received a much better reaction, with Simon particularly being won over by her soulful voice, telling her: "You're one I'm gonna remember."
Scroll up to watch Chloe's audition from 2006 for yourself, and check out how much she's changed since then in her more recent audition below: