Angelina Jolie and Brad Pitt have finally released their wedding photos, with the snaps appearing in the current issue of People magazine in the US and Hello! in the rest of the world.
The photos show Brad, Ange and their six children enjoying the special day, which took place at Chateau Miraval, the couple's French residence.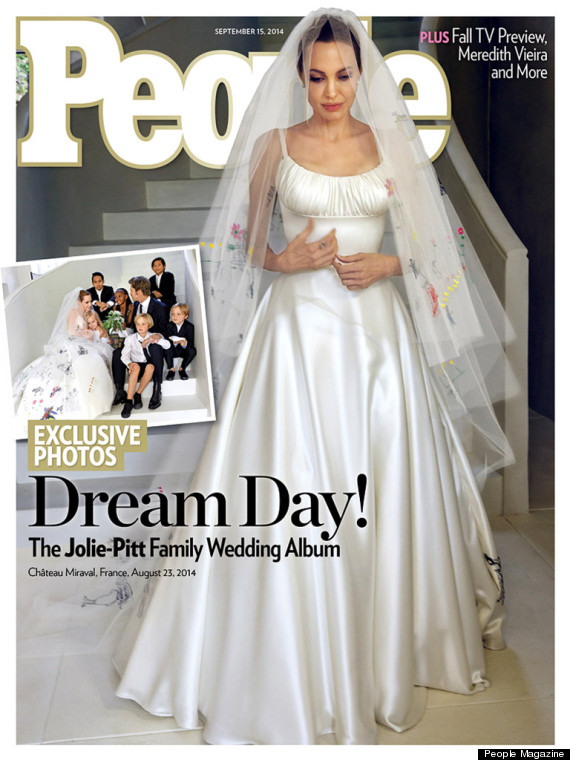 Angelina Jolie's People cover
Angelina's gown, created by Luigi Massi of Atelier Versace, was given a personal touch by the children, whose drawings were embroidered onto her veil and dress, while Brad opted to don a suit from his wardrobe.
"Luigi is like family to me and I couldn't imagine anyone else making this dress," Angelina explains to Hello!. "He knows and cares for the children and it was great fun putting it together."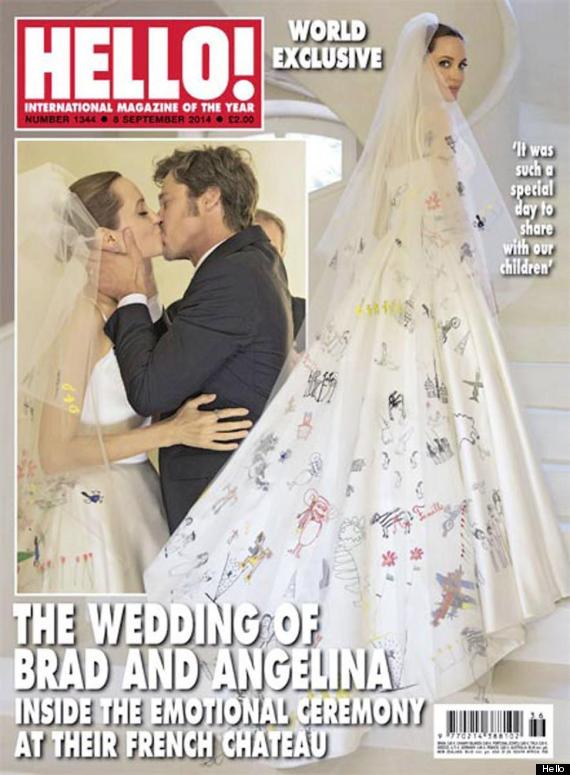 As previously stated, each child held a special role in the wedding, and they also helped their parents to write their vows.
"It was important to us that the day was relaxed and full of laughter," the couple tell the magazine. "It was such a special day to share with our children and a very happy time for our family."
The wedding was conducted by John Ouderkirk, the judge from California who granted the couple's marriage licence and the cake was made by 10-year-old Pax and his friends.
Ange and Brad have a honeymoon with a difference planned, as they'll be busy making a film together, titled 'By The Sea', which focuses on "an unhappily married couple".
The movie is their first project together since 'Mr And Mrs Smith', which is where they met and "fell in love".
LIKE US ON FACEBOOK | FOLLOW US ON TWITTER