'Great British Bake Off' star Mary Berry has revealed she doesn't want to live past 90 and would want her children to help her die.
BLOG: What the Great British Bake Off Helped Me Teach My Daughter About Failure
The 79-year-old said she has no desire to 'be a centenarian' and would prefer it if one of her children 'gave her a pill' if she became 'a burden'.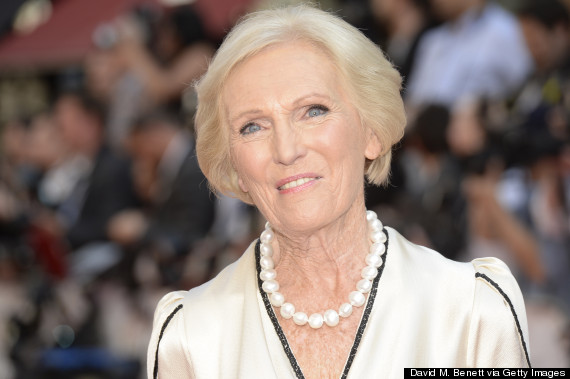 Mary Berry
The 'Bake Off' judge - who is set to appear in the latest series of 'Who Do You Think You Are?' - made the revelations in a new interview with Radio Times magazine.
"I certainly don't want to be a burden although under British law you can do nothing about it," she told the magazine. "But I would love my children to be able to give me a pill."
And despite her own mother being 105 when she died, Mary says she doesn't want to live past 90.
"I have no desire to be a centenarian," she said.
"I think 90 is a great time. You've had a good innings. You have to deal with the cards that have been dealt, of course, but I don't think very old age, if you haven't got your marbles, can be very nice."
"My mother was in very good health until the last few months. And health is key, isn't it?" she added.
She also added that she was 'totally happy' with her life and said she had no remaining ambitions.
"I want to continue to be a good granny and a good wife," she said.
Read the full interview with Mary in the latest issue of Radio Times.
LIKE US ON FACEBOOK | FOLLOW US ON TWITTER