Islamist militias in Libya have reportedly taken control of 11 commercial aircraft from Tripoli International Airport in Libya, sparking fears of a 9/11-style terrorattack.
Ahead of the 13th anniversary of the September 11 attacks on New York and Washington, reports emerged that Islamist militias took control of nearly a dozen jetliners last month after the airport was the scene of a fierce battle.
On Sunday, the Libyan government announced that they had lost control of the capital to the militants, who include the Islamic groups Ansar al Sharia - which has ties to the Islamic State - and Libyan Dawn, an umbrella group for Islamist militias.
The country is currently witnessing its worst spasm of violence since former dictator Muammar Gaddafi was toppled and killed in 2011. Intelligence officials have been told in the last two weeks of the possibility that one of more of the aircraft could be used in an attack later this month, according to the Washington Free-Beacon.
"There are a number of commercial airliners in Libya that are missing," one official told the Free-Beacon. "We found out on September 11 what can happen with hijacked planes."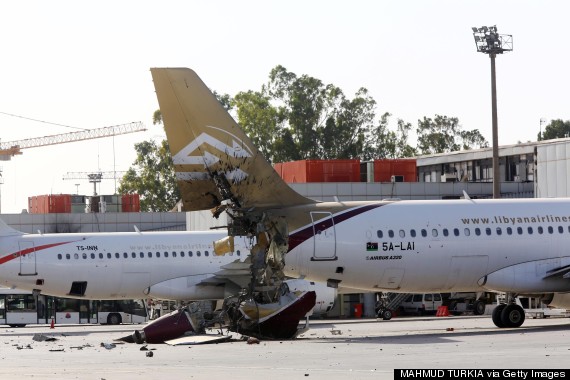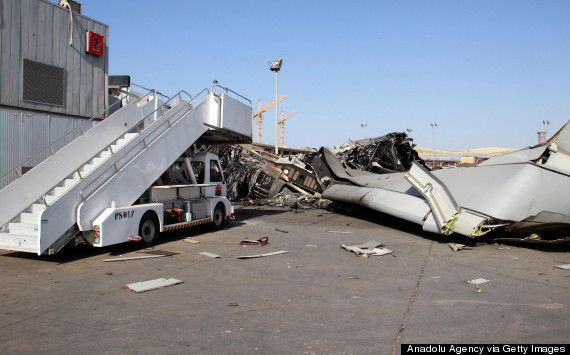 Damaged airplanes on the tarmac at Tripoli international airport
September 11 not only marks the anniversary of the World Trade Centre and Pentagon attacks; it will also be the second anniversary of the Islamic militant-led raid of the US Ambassador's compound in Benghazi, Libya when four Americans, including US Ambassador Christopher Stevens, were killed.
In July 2014 fighting broke out in the area of Tripoli International Airport, Libya as anti-government and pro-government militias were engaged in fighting. As a result, Tripoli Airport was closed for air traffic and many aircraft were damaged as result of the devastating fighting.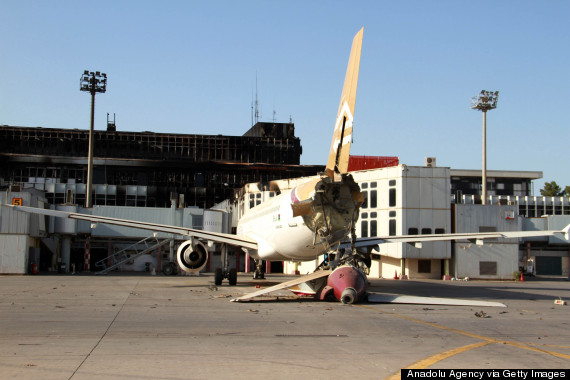 Al Jazeera reported that the planes are now being held by a group called the Masked Men Brigade who plan to use them in terror attacks.
Moroccan military expert Abderrahmane Mekkaoui told Al Jazeera there is "credible intelligence" that the Masked Men Brigade "is plotting to use the planes in attacks on the Maghreb state' on the 9/11 anniversary."
A commander for the Libyan Dawn group said earlier this week his forces had entered and been in control of the US Embassy compound in Libya's capital since last week.
A video posted online showed men playing in a pool at the compound. In a message on Twitter, US Ambassador to Libya Safira Deborah said the video appeared to have been shot in at the embassy's residential annex.