The app has been developed by 23-year-old Natalie Bryla and allows you to chat in the same way you would on WhatsApp, Line or iMessage.
Where it differs is you either have the ability to set timers on messages so they expire or you can send them without a timer but have the option to delete them from the recipient's phone.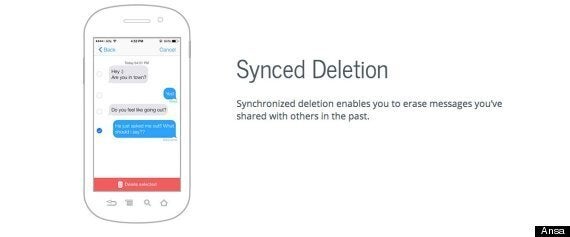 The app isn't the first to offer expiring content, indeed Snapchat is based on that very principle. Where Ansa differs though is that it syncs your conversations, so if one person deletes something it applies to every phone within that conversation.
It's available to download for free on iOS and Android.