Brad Pitt debuted his brand new wedding ring on the set of 'Fury' last week, and now the first footage of the old-fashioned war film has appeared.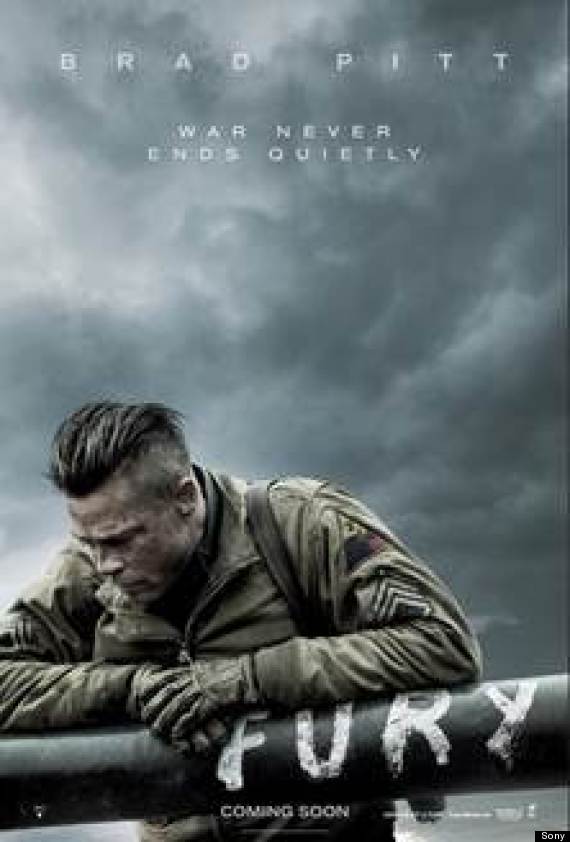 Brad Pitt stars in wartime epic 'Fury'
Brad co-stars with Shia LaBeouf and Logan Lerman in the film, which was primarily shot in the Oxfordshire countryside, using authentic wartime tanks. Jason Isaacs and Scott Eastwood (son of Clint) also star.
The blurb...
It's April, 1945. As the Allies make their final push in the European Theatre, a battle-hardened army sergeant named Wardaddy (Brad Pitt) commands a Sherman tank and her five-man crew on a deadly mission behind enemy lines.
Outnumbered and outgunned, and with a rookie soldier thrust into their platoon, Wardaddy and his men face overwhelming odds in their heroic attempts to strike at the heart of Nazi Germany.
Brad Pitt is already hard at work on his next project, spending his honeymoon with Angelina Jolie on the island of Malta, where they are filming 'By The Sea', about an unhappily married couple. More on that here...
Fury is in UK cinemas from 22 October.
LIKE US ON FACEBOOK | FOLLOW US ON TWITTER