Cristiano Ronaldo has hinted he would relish a return to Manchester United five years after he left the club.
The 29-year-old signed a five-year contract with Real Madrid last year but cannot hide his reverence for Manchester, a city he spent six years in.
"I love Manchester [United]," Ronaldo told the Mail. "Everyone knows that. I have said it many times.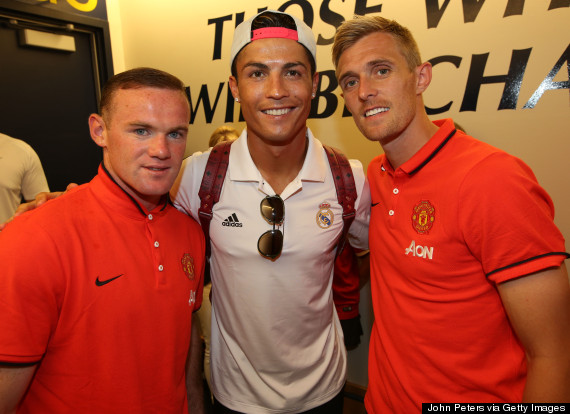 Ronaldo was reunited with Rooney and Fletcher in the United States
"Manchester is in my heart. I left many good friends there, the supporters are amazing and I wish I can come back one day.
"I am happy in Real Madrid and have four more years, but in the future you never know because they treated me unbelievably there. I really did love being at Manchester United."
Ronaldo won three Premier League titles, the FA Cup, the League Cup, the Champions League and the Club World Cup during a glittering spell at United, emerging as the talisman of Sir Alex Ferguson's third great side.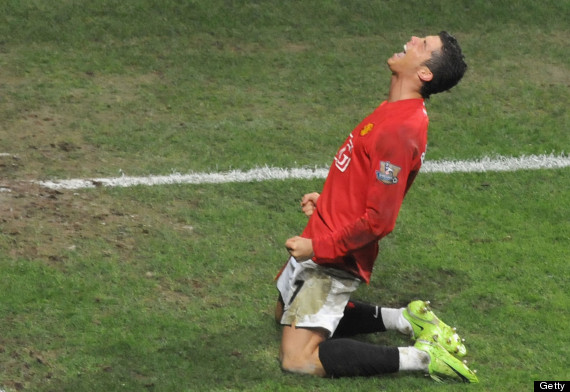 Ronaldo won everything at United
The Portuguese left United for Real for a then-world record £80 million fee in 2009 and has smashed numerous records, whilst collecting a second Champions League winner's medal this year in Lisbon.
Ronaldo faced United briefly in a pre-season friendly in Ann Arbor, Michigan, having struck the goal that eliminated them on Ferguson's last Champions League match the previous year.
He is optimistic about his former club's future despite a difficult start to the season under Louis van Gaal.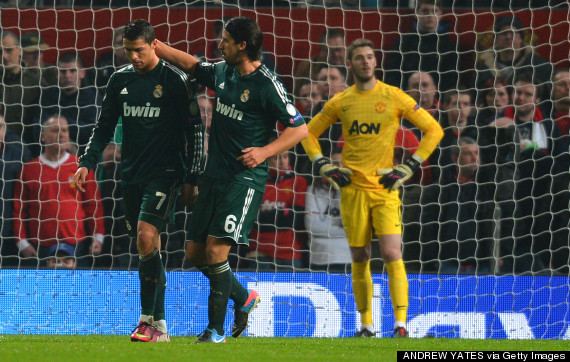 Ronaldo was ashen-faced after scoring against United last year
"Believe me, they will be a good team again, Ronaldo added. "I'm sure of it. It is a great club. "This can happen. Bad moments and good moments. Manchester is passing through a bad moment. Last year it was a horrible season and this year they haven't started well, either.
"I do think they did well to buy Di Maria and Falcao. I think the team will be much better. I want to see them better because it is such a fantastic club and they deserve to be better. Falcao is a very good signing. He is a very good player. He will be a fantastic buy."