Controversial comic Frankie Boyle is to host a BBC programme analysing the Scottish referendum vote - after criticising the corporation's alleged bias on the issue less than a fortnight ago.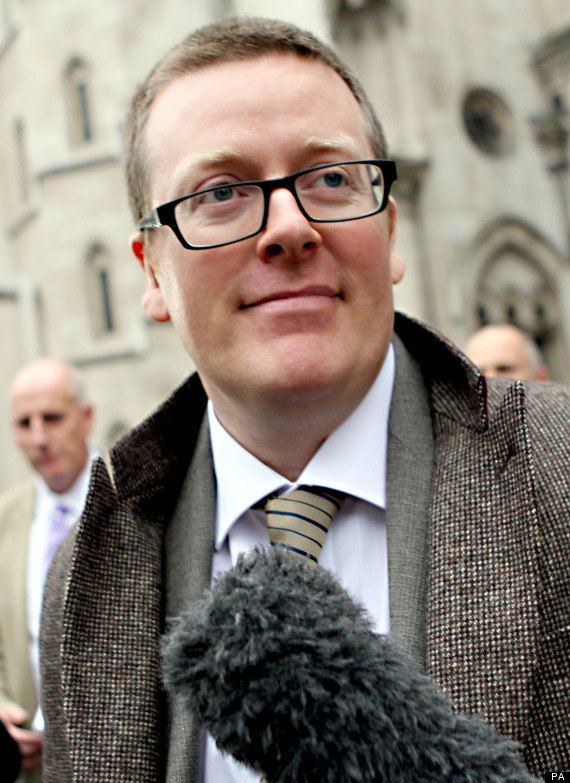 Frankie Boyle makes an interesting choice of presenter for the BBC's show on the Scottish referendum
He will front a programme which will mix stand-up comedy with a discussion about the result and its repercussions, which will also feature other comedy stars.
Boyle - who has upset viewers and watchdogs with some of his on-screen comments - accused the BBC of being biased in favour of Scotland remaining part of the UK when he took part in a session at the Guardian Edinburgh International Television Festival last month.
He claimed the BBC had a vested interest in a No vote because Scottish licence payers contributed "probably a £200 million a year subsidy to the BBC".
Boyle was a regular face on BBC show 'Mock The Week' but left in 2009 after the BBC Trust ruled the programme broke editorial guidelines over a joke which he made about the appearance of the swimmer Rebecca Adlington.
His new programme, 'Frankie Boyle's Referendum Autopsy', will be filmed in Glasgow shortly after the September 18 vote and will be screened on the iPlayer.
The BBC said it would "analyse the campaign, scrutinise the celebrity endorsements, dissect the part that social media played in the lead up to the vote and take a satirical look at how the news at home and abroad covered the event".
Boyle caused further upset with his Channel 4 series 'Tramadol Nights' in which he made comments about Katie Price's disabled son and which Ofcom said breached the broadcasting code. He has since parted company with the channel but returned to the BBC for a short comedy film with Bob Mortimer which was launched in June.
Ruth Phillips, the executive producer for production company Zeppotron, said: "We'll see Frankie both venting at his brilliant best and also challenged on his views, all to great comic effect."
Victoria Jaye, head of TV Content for the iPlayer, said: "The Scottish Referendum is one of the most significant political events of our time and we want BBC iPlayer to draw on the power of comedy to reflect on its outcome in a special, one-off event.
"Frankie is uniquely placed to create this for us, as one of the leading voices in modern satire - he proved a real audience draw starring in one of our iPlayer Original Comedy Shorts earlier in the year."
LIKE US ON FACEBOOK | FOLLOW US ON TWITTER