Grêmio have been disqualified from the Brazil Cup after a section of their supporters racially abused Santos goalkeeper Aranha.
Supporters racially taunted the Santos stopper and shouted "monkey" during Grêmio's 2-0 loss in their last-16 first leg.
The return leg in São Paulo was postponed so the disciplinary commission of the superior court of sporting justice (STJD) could rule on the case.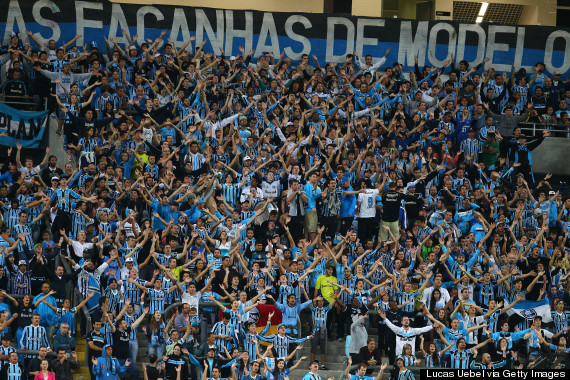 Grêmio launched an anti-racism campaign last week
"By a unanimous verdict (the decision was taken) to exclude Grêmio from the Brazil Cup and to fine them 50,000 reais (£13,500) and ban from stadiums for 720 days those fans already identified and those that may still be identified," the court's statement said.
The match referee has also received a 90-day suspension and been fined 1,600 reais (£430) for not taking the correct action and for not properly reporting the incident in his match report.
Grêmio are expected to appeal to the full nine-member STJD and any hearing would be held within two weeks.
The club, which has not yet commented on the ban, launched an anti-racism campaign last week entitled "Enough".