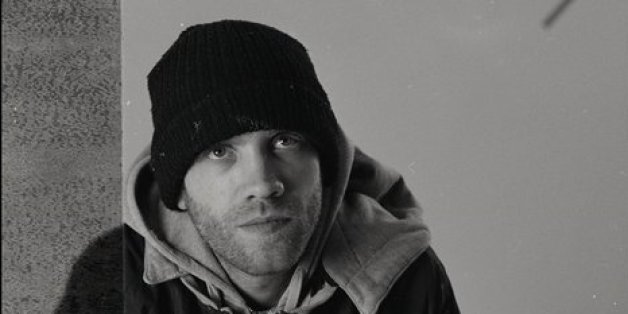 James Todd
It's always nice meeting someone who takes their passion for music seriously but not themselves. Enter our young musician of the moment, Mr 6.
The London/Kent based rapper has steadily made a name for himself in the UK hip hop scene over the last five years from open mike stints and bookings from respected UK hip hop label, Defcon. After success at the Bigga Fish contest, he's currently finishing up his debut EP and creating spoof music video for a protein shake company. With song titles like 'White Boy from the Woods' it's clear he's not afraid to make fun of himself, even his name is self-deprecating.
Why are you called Mr 6?
Well, it was originally a bit of a running joke between me and my ex-girlfriend to rate everything average as a 'six' and she started calling me Mr 6... I thought about it and realised that it really did describe me. I never quite reached a seven and I'm definitely not a five. I suppose most people feel like a six, don't they?
When did you start making music?
I started when I was 15 as a hobby, mostly messing around with friends and didn't take it seriously until I was about 21 or 22. I was rapping at open mike spots at Defcon nights and then they booked me a few times for their freestyle events. That was the point where I decided to take it seriously as it was the only thing I had ever been consistent with. I've been working on it since then for the last five years.
Has your style changed over the years?
Yeah, I'm just more honest now. I started off mimicking the stuff that I heard in hip hop and grime. I was rapping about how hard life was and how many fights I was getting into but it was all a pretence because I really had no problems. Gun? I wasn't allowed a gun! Now in my music, I'm truthful. Considering the rest of the world, I don't have much to complain about. I rap for a fairly unknown, well, unspoken, market which is the drug-fueled middle class. I make light of it all, and the music is much better for it.
Who are your musical influences?
Well, in terms of hip hop it was people like Skinnyman, Jehst, Phi Life Cypher and Tommy Evans. Then when the Grime-wave hit it was people like Dizzee Rascal and Kano.
Songs like 'White Boy from the Woods' have a humorous edge, as well as the video, what's the story?
The 'White Boy' song started as a retaliation to a song from a guy from Tonbridge, who was overplaying how dangerous it was. I'm not saying it's not a bit rough there but in reality it's not that bad. I only live in the next town over so I know. We had the song but in order to give it more traction we wanted to make a music video. We started a Kickstarter campaign and managed to raise enough funds for the equipment. Now you can do a lot of the production at home so it was a professional video on a small budget. People got it because it was about where they're from and no one really talks about places like that in music. It also had a breakdancing granddad which is always a winner.
What's been the highlight for you so far?
It would have to be the Bigga Fish 2013 competition. It's a huge nationwide contest and I made it to the final representing London. The club was filled with friends and friends of friends who were all there to support me. I've never experienced anything like it, everyone cheering for you. Knowing everyone is behind you and get's the music your making is such a reassurance, and it helps you enjoy it more.
What's next for you?
I started working in the studio with Sip and Keys from Bigga Fish, on a few tracks over the last seven months. Now the EP is nearly ready, I just need to raise a bit of cash to get it mastered. I only want to release it when it's sounds right. I hope to get it out sometime in November but it will really depend on the production. I'm happy to wait. Also, we were approached to make a spoof song and music video for a well-known protein shake company. They saw the 'White Boy from the Woods' video and wanted something similar for their promotion. It's great but that's something I can honestly say I wasn't expecting.
Follow Mr 6: on Soundcloud and Twitter: @mr6music