Up to his eyes in debt, Alfie Moon (played by Shane Richie) has some dark ideas about how he can sort out his money worries during an episode of 'EastEnders' later on this month.
After losing the market stall that brought him his income, and teetering on the brink of losing the home he shares with Kat (Jessie Wallace), Alfie realises a fire could be the perfect solution to his money woes.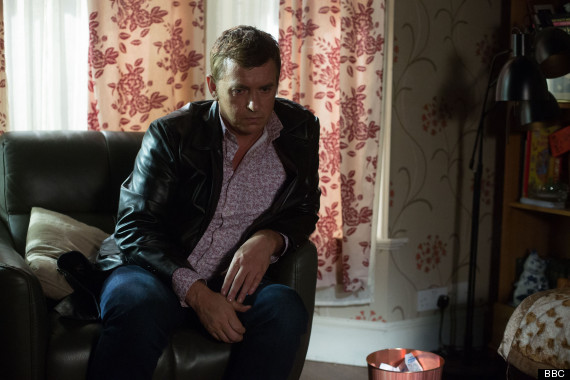 Alfie Moon, played by Shane Richie
In dramatic scenes to be aired in a future episode, Alfie is at his wits end when he starts a fire at his house by setting light to a bin, hoping that insurance money can save him from his debts.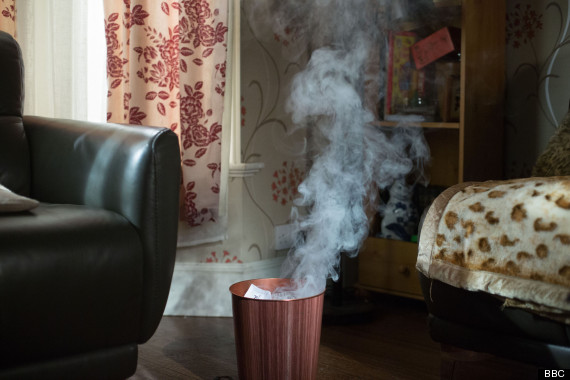 Alfie sets fire to a bin as part of his plan
Unfortunately his plans become massively derailed when he realises there's somebody in the house, and a huge explosion reeks havoc on the property.
Dominic Treadwell-Collins, executive producer of 'EastEnders', teased soap fans with what they can expect in the coming weeks, saying: "Bombs that we have been carefully planting over the last few months are about to explode all over the Square as some of our most iconic characters' lives change forever."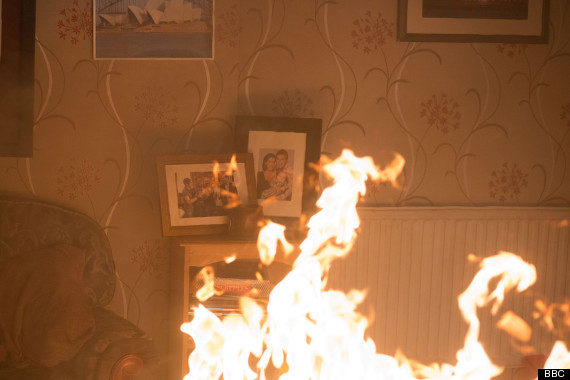 The fire tears through the property
Kat and Alfie recently welcomed two new arrivals to the Moon family, when Kat gave birth to the couple's twin babies, Bert and Ernie, in emotional scenes last month.
Meanwhile, the Walford drama isn't exclusive to Alfie, after it was recently announced that 'EastEnders' would be tackling a rape storyline in the near future, with Linda Carter and the recently returned Dean Wicks at the centre of it.
Find out how Alfie's plans unravel on 'EastEnders', from 15 September on BBC One.
LIKE US ON FACEBOOK | FOLLOW US ON TWITTER