Liverpool have denied reports Mario Balotelli was substituted during a behind-closed-doors friendly with Wolves after he kicked out at an opponent.
Balotelli, excluded from the Italy squad for this week's internationals, signed for Liverpool less than a fortnight ago and briefly became the centre of controversy following reported histrionics during the match on Friday.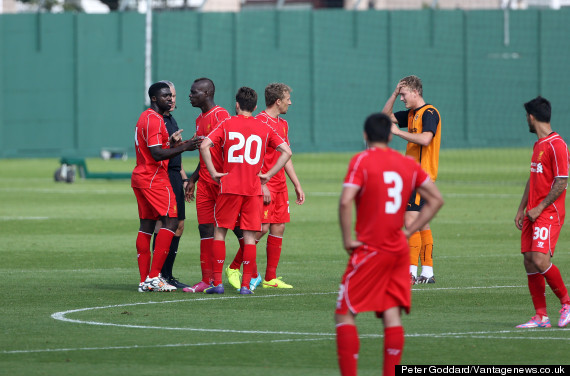 Balotelli made his Liverpool debut at Tottenham on Sunday
Vantage News claimed the 24-yea-old "kicked out in frustration when the ball had been played away and got a stern talking to from the referee. Balotelli was substituted straight away and stormed off to the dressing rooms."
However, Liverpool said the incident didn't happen and the event was a "complete non-story".
The 24-year-old started the game, which Liverpool won 4-0, having made his first-team debut at Tottenham on Sunday.
Adam Lallana, Kolo Touré, Lucas Leiva and José Enrique also featured.