"I don't set out to make people cry," says Piers Morgan of the regular blub-fests that occur on his confessional series 'Life Stories', which starts again tonight with Alesha Dixon in the hot seat.
"It's not surprise when they do, though," he says happily, of the tears that have poured from the likes of everyone to Barbara Windsor and Boris Becker, to Cilla Black and Richard Branson (and that's just the Bs).
"It's pretty intense. It's not seven to ten minutes on a chat show. I'm with them for two hours, the barriers are down and they're often talking about very personal times in their lives."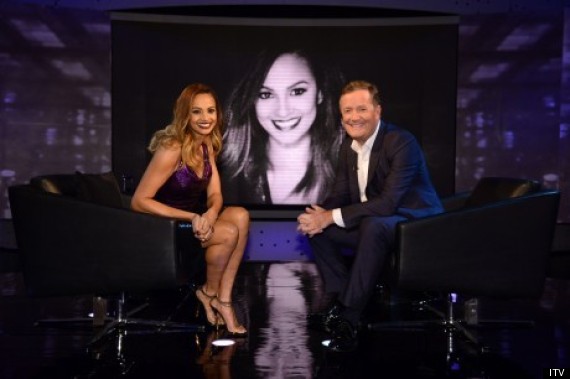 Alesha Dixon is Piers' first guest in the new series of 'Life Stories'
He's the perfect person for the gig. Since his early days as a showbiz columnist on The Sun, Piers has trod a deceptively easy path between shameless, name-dropping celeb-lover, and incisive newshound with enough intact tabloid DNA to sniff a headline from the other side of the studio.
"I think I've done a good job, if they go beyond their normal comfort zone, and talk about things they would normally keep hidden," he says.
Sure enough, the first guest in the new series, Alesha Dixon, shares with Piers her angst when she discovered her husband MC Harvey had been cheating.
Viewers of 'Life Stories' tonight will hear Alesha Dixon relieve her affair. She says, "As soon as I had the phone call I knew my marriage was over, I didn't even have to think about it. In a way I'm glad I've been through it. It's made me realise how strong I am as a person." A chat show to plug a fitness DVD this is not.
This kind of thing does require a level of empathy for which Piers Morgan is not always celebrated. He does admit, however, that it's an easier job when he knows someone well, even if they're not necessarily great friends.
"I can't think of a guest I've hated," he says. "But I don't think liking each other is a prerequisite.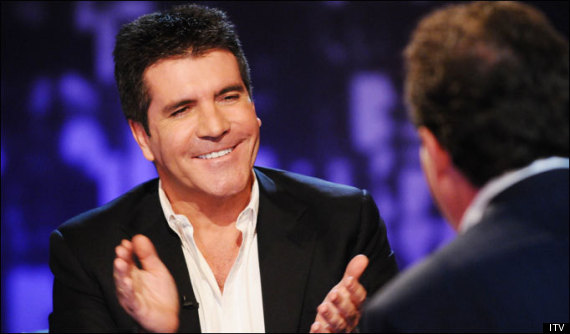 Piers Morgan says Simon Cowell wouldn't be the chairman of his own fan club, whatever that means
"Simon Cowell wouldn't ever apply to be chairman of my fan club, but we know each other well, and that made it fun. I know what buttons to press, what's been important in their lives."
Is that Piers Morgan hinting that Simon Cowell doesn't actually like him very much? If so, it shows a good professional judgement on both their parts, because Piers helped 'Britain's Got Talent' become the number one programme in the UK, and Simon helped Piers launch his rollercoaster career Stateside.
MORE: What Piers Morgan Really Thinks Of Americans, Following His Abrupt CNN Exit - INTERVIEW HERE
Whatever the insights into Alesha Dixon's divorce Piers may have been able to glean, she sadly doesn't qualify when I ask him for the list of the most charismatic of people he's met in the length of his career.
"Bill Clinton, followed by Nelson Mandela, along with Princess Diana," he offers, without missing a beat. "For me, everyone else comes a poor second to those three."
Piers Morgan's 'Life Stories' is back tonight on ITV.
LIKE US ON FACEBOOK | FOLLOW US ON TWITTER