Alison Hammond has revealed she's looking forward to representing "curvy girls" when she heads onto the 'Strictly Come Dancing' dance floor earlier this year.
The Birmingham-born TV personality was the third celebrity to confirm her place in this year's line-up last month, making the announcement while presenting a spot on 'This Morning'.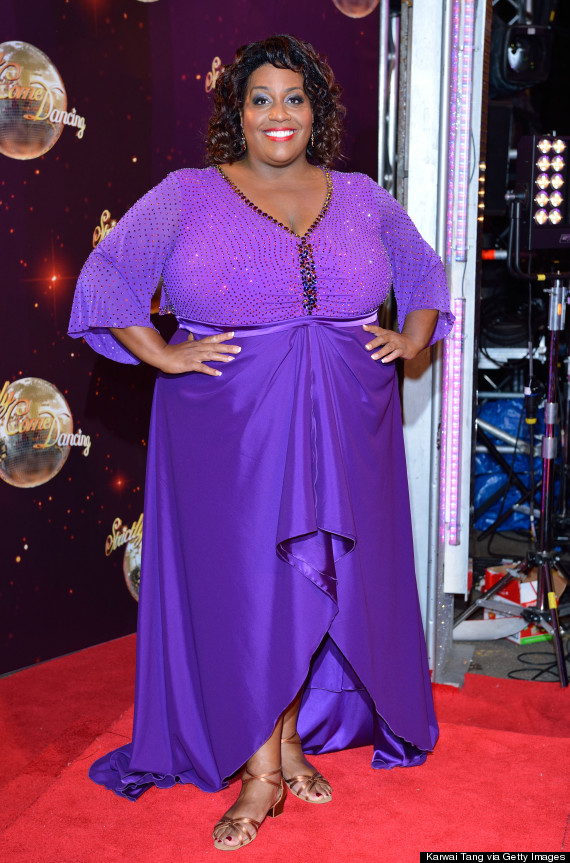 Alison Hammond
Speaking at the London launch of this year's series earlier this week, she revealed she was hoping her stint in the series would inspire viewers, saying: "I'm waving the flag for all of them. The curvy girls, fat girls, obese girls, I'm waving it for the lot of them.
"I do believe anyone can do anything. It doesn't matter what colour you are, what size you are, if you want to do something, then do it."
Alison went on to say that she wasn't particularly afraid of getting feedback from the judges every week, because she's used to being criticised on Twitter.
She added: "You know what, I've got Twitter so I'm kind of used to things like that. You've just got to deal with it, haven't you?
"I kind of love the haters, it drives me to do better."
Alison also joked that she would need a dancing partner with "a strong back", saying: "I'm quite heavy and they need to lift me over their head. I might need four dancers - I've got four in mind!"
"Whatever happens I'm an entertainer and I want to entertain. And whatever I do is going to be fun. You're going to smile, hopefully you'll smile."
You can catch Alison in action, alongside former 'TOWIE' star Mark Wright, popstar Pixie Lott and presenter Caroline Flack, when the brand new series of 'Strictly Come Dancing' kicks off on 21 September.
LIKE US ON FACEBOOK | FOLLOW US ON TWITTER