Caroline Flack has admitted that she was ready to try something new when she left 'The Xtra Factor' behind and became a contestant on the upcoming series of 'X Factor' rival 'Strictly Come Dancing', but maintains that she and Simon Cowell have not fallen out.
Caroline co-hosted the 'X Factor' spin-off series for three years, first with Olly Murs and then alongside Matt Richardson, but says that it feels good to leave the show behind and throw herself into something completely different.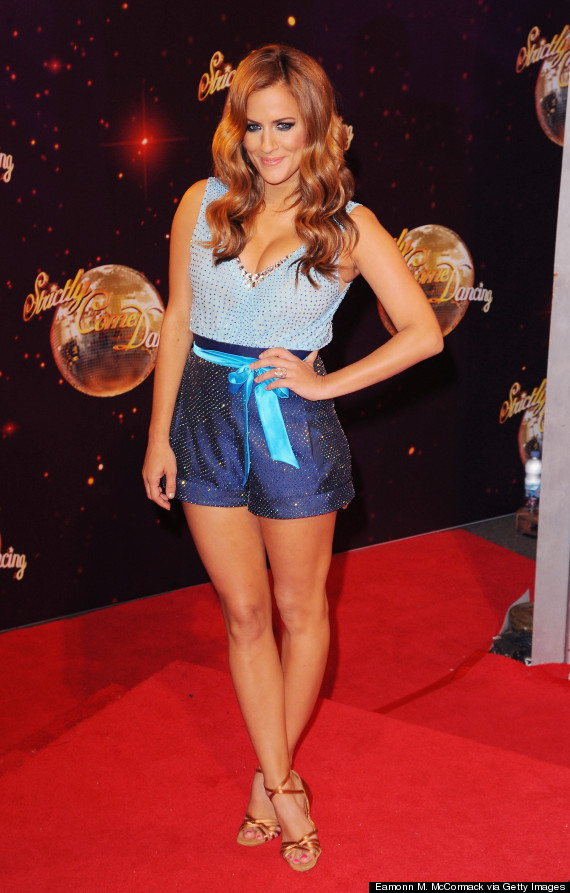 Caroline Flack
Speaking at the launch of this year's 'Strictly' in London, she said that it felt right to be moving on, explaining: "It doesn't feel weird because I've had three really amazing years at 'The X Factor'. It was the most fun job and I loved it so much. This is something new and it's good to keep changing things.
"It's good for them as well at 'Xtra Factor' because that's how 'X Factor' works - you have to keep updating and it was time for them to get someone in, definitely."
She also revealed that while she hadn't spoken to Simon since her departure from the show, there was no bad blood between them, adding: "We're on good terms."
However, Caroline refused to comment on this year's scheduling clash between 'X Factor' and 'Strictly' - which prompted Simon to slam the show's producers, telling The Mirror "this shows them for what they are" - with Caroline remaining neutral, saying: "I'm not commenting on the scheduling because I'm not a scheduler."
It was announced last month that the TV personality was one of the 15 celebrities taking part in this year's 'Strictly Come Dancing', though her 'Xtra Factor' replacement Sarah-Jane Crawford let the cat out of the bag a little early, when she tweeted Caroline with a message of congratulations before the news had been officially announced.
Other stars taking part include Radio 1 DJ Scott Mills, pop star Pixie Lott and former 'TOWIE' cast member Mark Wright.
LIKE US ON FACEBOOK | FOLLOW US ON TWITTER