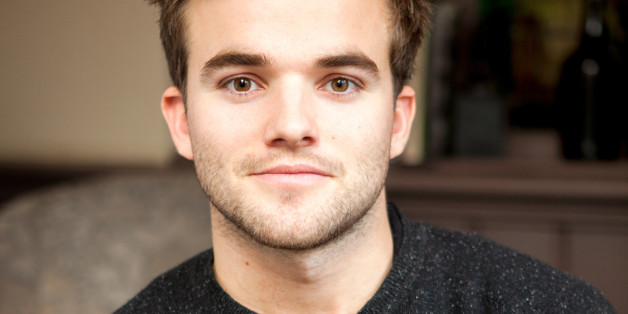 ted
As young entrepreneurs go, Ted Nash has done a lot in his 23 years, having started his first business, an online shopping portal at the age of 12.
Nash ended up on Panorama at one point as the creator of controversial anonymous gossip forum LittleGossip.com. At 17, he became the first teenager in the world to achieve 1,000,000 App Store downloads with his facial recognition app, Face Rate.
Now his latest project, a community-driven advertising exchange for mobile app developers called Tapdaq, has just attracted $1.4 million (£858,000) in funding. The exchange allows developers to have their apps advertised by promoting each other's apps, without spending any cash.
HuffPostUK caught up with him to find out how he got so far and where he is planning to go next.
Hi Ted, tell me how you first got started in business...
I was fortunate enough to spend a lot of time in Spain when I was younger, and I remember looking up to this kid in the village who seemed like he had everything; the latest gadgets, designer clothes, you name it. After working up the courage to ask him how he could afford all these things it turned out - at the age of 18 - he created a search engine which was pretty successful for him. That's when the cogs in my head started turning and I thought, 'if I want some of that stuff, I'll have to get working'.
When I was 12, I grabbed a pen and paper, got scribbling and before long setup my first online business - Rediz, an affiliate-based shopping portal. Though I had to do this under my father's signature as I was too young to sign contracts with the likes of iTunes, Amazon, and eBay!
How have your various businesses been doing?
It's been a bit of a mix, I've had a number of successes, but then my fair share of failures as well. My business education came with my failures - it really is the best way to learn.
Following Rediz, I launched several businesses before my 15th birthday; search engine SurfPony.com, a cloud storage platform UploadPod.com, travel agency TravelArena, and music site Clastaz.com. Now, not every decision I made with each company was spot-on, but it all led me to where I am today.
When something doesn't work, or quite go to plan, you reflect and look at what you need to do differently next time. It's all about learning from the past and trying not to make the same mistake twice!
Any highlights?
One of my proudest moments is when I was 17-years-old and became the first teenager in the world to achieve 1,000,000 App Store downloads with my facial recognition app, Face Rate. After licensing the software to News International, I was offered the position of Head of Digital Product Innovation where I launched and managed mobile products for The Sun, The Times, and The Sunday Times.
How did you get started with TapDaq?
After around a year or so in the role, I raised some investment - from a group that included Steve Pankhurst (Co-Founder of Friends Reunited) - to found my next venture, digital product incubator, Liquid5. After joining forces with my now business partners, Nick Reffitt and Dom Bracher, the company became Tapdaq as it is today.
At Tapdaq, we've circumvented the need for developers to spend cash by operating using our own dedicated currency, daq. Developers earn daq by promoting other developers' apps and driving users to them. Each developer sets their own daq per install (DPI) for their apps, providing a genuine market economy where developers are able to shop around for more relevant applications to promote.
This is our response to the ever-escalating cost-per-install advertising arms race, which has now completely isolated the vast majority of the independent mobile developer community, many of whom have little or no budget to spend on advertising their work.
Around 25 major developers currently take home approximately 50% of earnings from sales on the App Store. As mobile developers ourselves, we know the market is in need of a serious shake up.
What are your plans now you've secured the new funding?
We have a lot of cool things in the pipeline. We're currently building out our community features and doubling down on making our marketplace easier to use. Crucially, we want to work even harder to highlight the most relevant applications for developers to cross promote with.
We're confident the $1.4m seed round we've just completed with Balderton Capital and Open Ocean Capital will help us achieve our goals of becoming the leading community for independent app developers who are exchanging inventory, insight and ideas to help each other generate more revenue for their applications.
Who/what are your business inspirations?
Without a doubt my inspirations are Nick Reffitt and Dom Bracher, my fellow Co-Founders and business partners. We've grown up together from a young age and helped each other become the people we are today. Tapdaq certainly wouldn't be where it is today without myself, Nick and Dom working together to make it happen.
What are your ultimate aims in business?
For me personally, I get a huge sense of fulfillment from helping others and ensuring their success. I've usually built products and solutions for problems that I've faced personally, which is why my historical ventures are quite sporadic in terms of their addressable market.
So, with those two points in mind, my ultimate aim is to generate significant value for other people. I know that if I lead a team of talented individuals to create something of value - I'll not only benefit financially, but emotionally as well. Financial success is very important, but I see money as a proxy to enable myself to help others. Everyone on earth needs a sense of achievement, and for me, that achievement will come from providing others with opportunity.
That's what success looks like.
TOP STORIES: