The Queen and members of both William and Kate's families are "delighted" with the news, Kensington Palace said.
Kate is said to be suffering from acute morning sickness, as she did with her first pregnancy, and is being treated by doctors at Kensington Palace. She is no longer joining her husband on a planned engagement in Oxford today.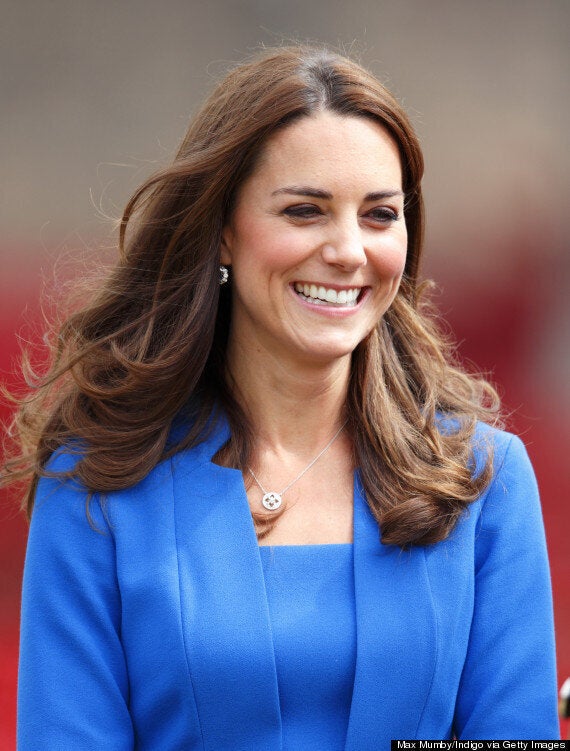 Kate Middleton is pregnant with her second child
Prime Minister David Cameron offered his congratulations to the couple today, saying: "Many congratulations to the Duke and Duchess of Cambridge. I'm delighted by the happy news that they're expecting another baby."
Kate was due to join William in formally opening Oxford University's £21 million centre dedicated to the study of China.
He will still attend, as planned, Kensington Palace said.
The announcement that the couple are expecting their second child comes two months after Prince George turned one.
The third-in-line to the throne was born on July 22 last year to a worldwide fanfare.
Kate suffered with hyperemesis gravidarum with her last pregnancy and is suffering from the very acute morning sickness again, meaning she may need extra hydration, medication and nutrients.
The couple's second child will become fourth in line to the throne, shifting Prince Harry further down the line of succession.
The Duchess of Cambridge's announcement will throw into doubt whether she will be able to attend her first solo overseas tour, set to take place in Malta later this month.
Story continues beneath slideshow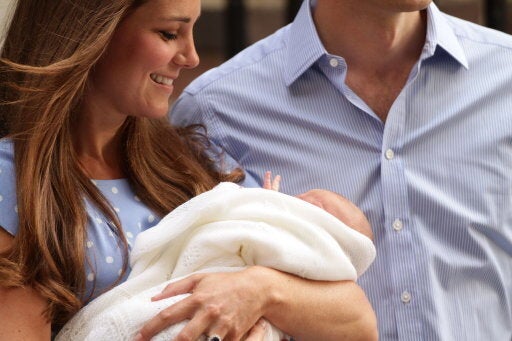 Prince George's First Year: His Funniest Pictures
Rumours that a second royal baby might not be too far off surfaced during the Duke and Duchess of Cambridge's overseas tour to New Zealand and Australia.
When William was presented with a lace shawl for Prince George in Wellington in April, he told its creator Cynthia Read "You might have to make another one soon'', prompting the suggestion that a little brother or sister for George was on the cards.
Mrs Read revealed: "The way William said it was like he was dropping a hint, letting me in on a secret.''
But Kate was quick to quash the speculation by tasting wine at a vineyard in New Zealand soon after and telling wine-makers she was really enjoying being able to drink again after giving birth.
She also took part in a high-speed, white-knuckle jet-boat ride in Queenstown. The driver asked if anyone was pregnant during the safety talk beforehand. "No one put their hand up," he disclosed.
During a formal welcome to Christchurch by the indigenous people of the local area, Henare Rakiihia Tau, chief of the Ngai Tuahuriri made the royal couple laugh by urging them to have another child and declaring: "May you do what princes and princesses have always done and increase your family.''
A sibling for George always appeared to be a question of when rather than if.
While on an overseas tour to Singapore in 2012, William was asked by a group of teenagers how many children he would like to have. He said he was "thinking about having two".
William and Kate talked openly of having a family when they announced their engagement and they planned ahead by saving the top of their wedding cake - traditionally served at the christening of a first-born. The Duchess is also close to both her sister Pippa and brother James.
When George was born on July 22 2013, the Duke, in a statement on behalf of himself and the Duchess, proclaimed: ''We could not be happier.''
As they showed their new baby to the world for the first time on leaving hospital, Kate remarked that becoming parents was ''such a special time''.
Story continues beneath slideshow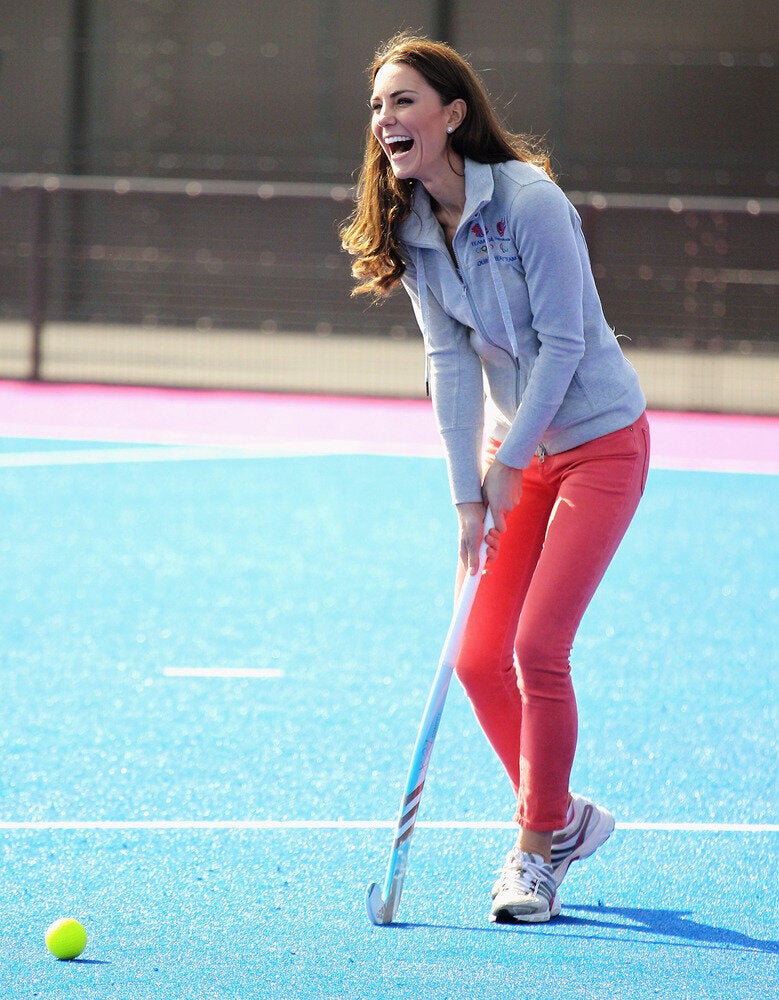 The 70 Best Pictures Of Kate Middleton The Duchess Of Cambridge
In March, when George was just eight months old, William was questioned about increasing his family when he visited the Irish Guards at their military base in Aldershot with Kate on St Patrick's Day.
Former regimental sergeant major Ray Collister asked if he was planning a brother or sister for George. The Duke replied: ''Maybe one day, one's enough at the moment.''
Kate told a soldier at a parade the year before, when pregnant with George, that she was hoping for a boy and William a girl.
The new royal baby will be born fourth in line to the throne.
As a sibling to Prince George, the Duke and Duchess of Cambridge's second child will not be expected to be crowned sovereign.
But second-born royal children - often dubbed the "spare to heir" - have on occasion ended up as monarch.
The country's last king, George VI, was not meant to accede to the throne and only did so when his older brother Edward VIII abdicated over his love for American divorcee Wallis Simpson in 1936.
Once he or she arrives, Prince Harry will shift down the line of succession to fifth in line to the throne, while the Duke of York will move to sixth place and princesses Beatrice and Eugenie to seventh and eighth.
The baby will be a prince or princess thanks to the Queen, who stepped in ahead of Prince George's birth to ensure all William's children would become HRHs with fitting titles.
If the baby is a girl, it will be the first time a great granddaughter of a still-serving sovereign has been born in direct succession on the male line since 1897, when George VI's sister Princess Mary was born.