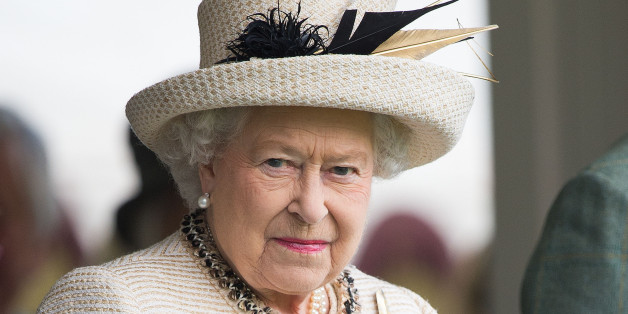 Samir Hussein via Getty Images
The Queen is reported to be "horrified" about the possibility of Scotland leaving the United Kingdom, according to sources who spoke to The Times.
Palace aides, ministers and MPs close to the royal family claim that Her Majesty has "a great deal of concern" that Scotland will vote to be independent, and has asked to be updated daily in the buildup to the referendum on 18 September.
However, a Buckingham Palace spokesperson insisted the Queen is "strictly neutral" in the independence debate, but admitted she is taking a "close interest" in the vote.
Online commentators have joked that Her Majesty had organised for the news of the Duke and Duchess of Cambridge's second pregnancy to be released to encourage warm feelings towards the union and the monarchy.
@UK_Together now they will play royal card. First the queen, now a baby and how privileged we are to be ruled by undemocratic aristocracy!

— gavsuave (@gavsuave) September 8, 2014
The Queen wields no political power and remains politically neutral as her position is symbolic. Her views are traditionally kept confidential, and any conversations she has may not be reported.
But these rules have been breached on notable occasions over her six-decade reign, allowing a glimpse into what Elizabeth may be feeling on the political matters of the day.