The iconic Versace dress worn by Liz Hurley to the premiere of Four Weddings and a Funeral in 1994 (think safety pins, think plunging neckline) has had an update.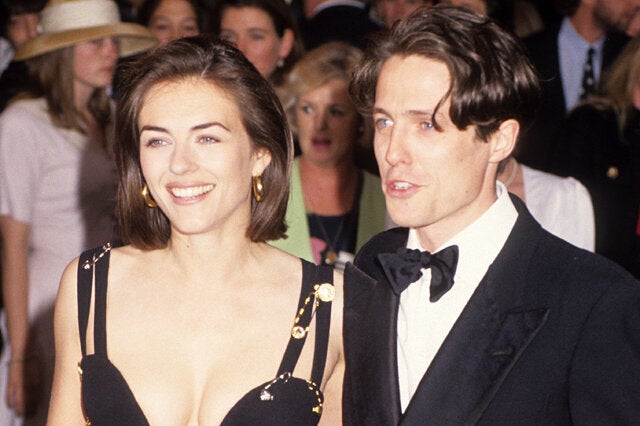 Donatella Versace and Anthony Vaccarello's Versus Versace Spring/Summer 2015 collection at New York Fashion Week included a brand new version of the dress and let's just say it's even sexier the second time around.
The new one-shouldered, figure-flaunting design was modelled on the runway and by Donatella herself who wore a similar number to the show.
Proof the safety pin trend doesn't date and can be worn by Versace-loving ladies of any age.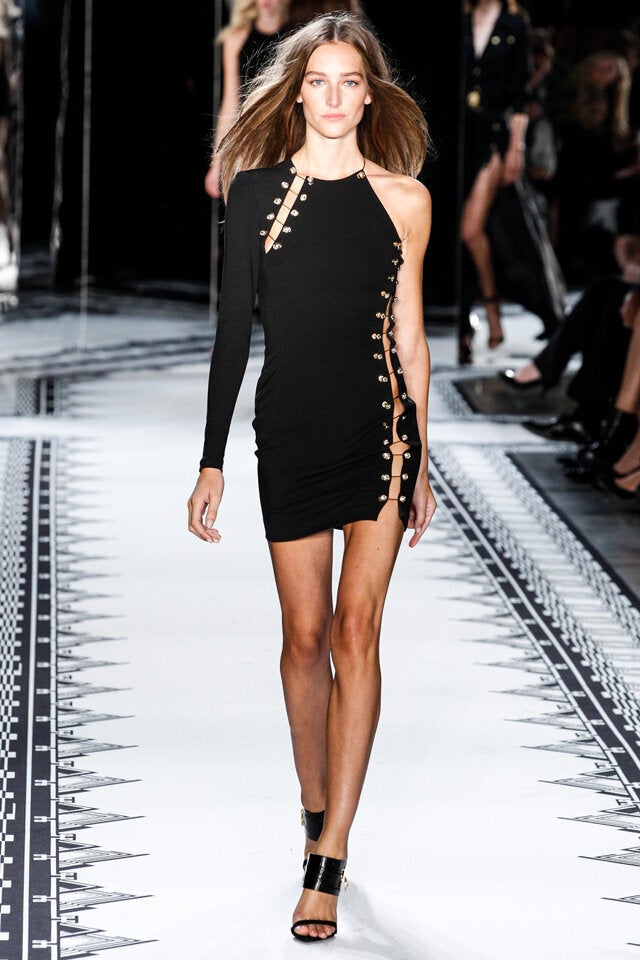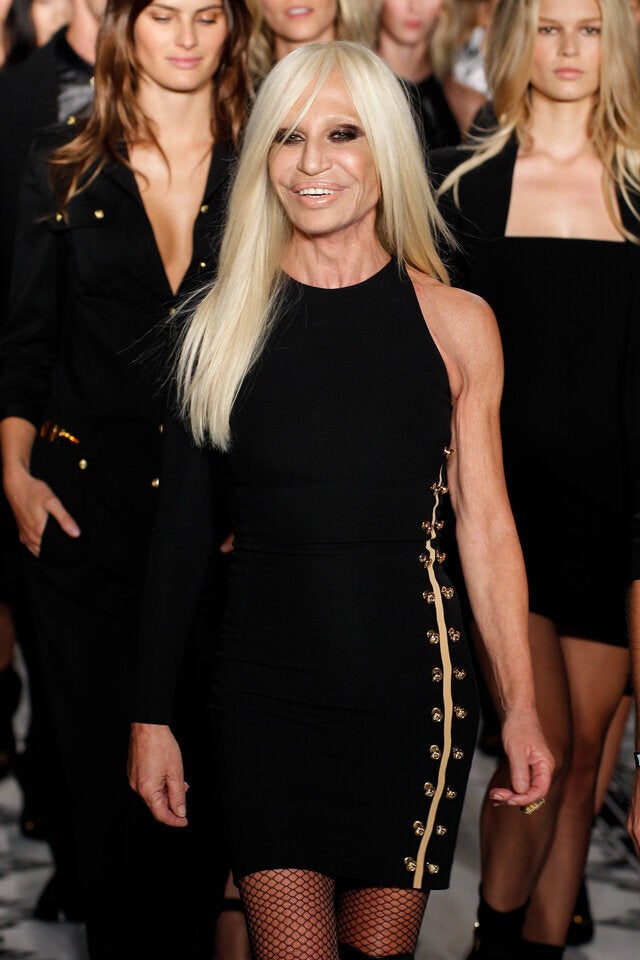 Black and gold will forever be a fashionable colour combo and as for those sexy-making gold safety pin fastenings? All glamour.
And let's not forget - Liz's dress transported her to a celebrity siren overnight and a copy of the style was put on sale in Harrods as part of "The Little Black Dress" exhibition in 2007, with a cool price tag of £10,690.
Lady Gaga has also coveted the design and wore a similar style to meet Donatella Versace in Milan back in 2012.
In short, that punk-inspired silk and lycra safety pin dress is one of Versace finest designer creations. 20 years on, this style is still making headlines.
LOVE LIZ'S GLITZY-GLAM STYLE? Take a look through this style file to see more sparkly ensembles from the actress.
Catch up on all the latest from Liz Hurley here...
Related