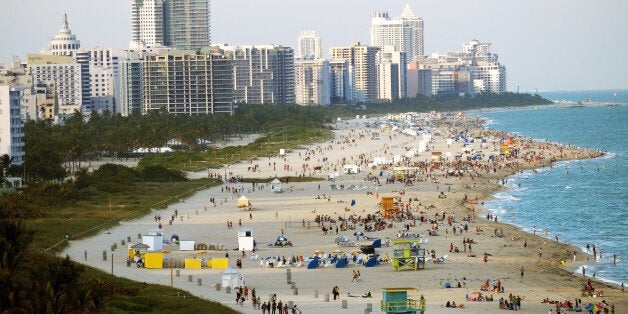 A university has raised eyebrows after blowing a whopping £24,000 on sending six staff members to a conference in Miami earlier this year.
The three-day Times Higher Education Young Universities summit, sponsored by Plymouth University, was attended by the institution's vice-chancellor Wendy Purcell, who is currently suspended. Following a Freedom of Information request by the Plymouth Herald, it was revealed Purcell spent more than £3,500 on her business class flights.
According to the local paper, Purcell also stayed at the Shore Club Hotel, which describes itself as a "luxury boutique" establishment, and even houses the world-renowned Nobu restaurant.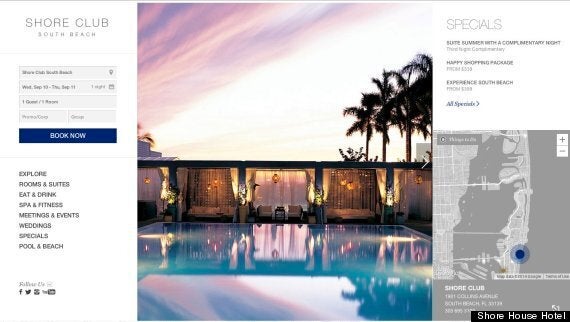 The Shore House Hotel's poolside
On the hotel's website, a description states: "Shore Club brings a fresh, modern vibe to the dynamic energy of South Beach, offering a luxurious playground for the jet-set at this boutique oceanside resort hotel."
A member of the University and College Union (UCU), which held protests about the event, said: "In terms of passing comment on the conference, we can't. We don't know what we're passing comment on because they won't tell us the details.
"It's only right a public body that has made redundancies in each of the last three years because of costs is transparent about what they are spending money on.
"People are really angry about this, especially people who face redundancies. But maybe there is no need to be, maybe the university got a really good deal and this conference will bring students and create jobs. But we don't know that unless they tell us."
A spokesperson for the university said: "Whilst the University acknowledges that there is a public interest in knowing how public money is spent there is also a public interest in enabling the University to participate competitively in commercial activities.
"Disclosure of this information would prejudice both parties' ability to negotiate competitively in commercial activities."
Staff at the university are already at loggerheads over an inquiry into Purcell, with an anonymous letter being sent to staff saying they were on the "brink of war".