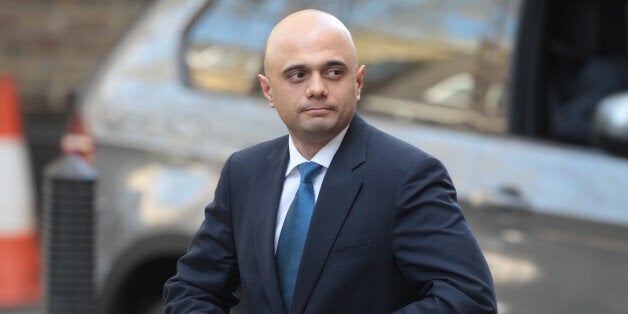 The Conservative Party's inability to push through changes to the electoral map means there is a "real possibility" that Ed Miliband will win the next election, culture secretary Sajid Javid has warned colleagues.
The Conservative cabinet minister told Tory activists at an event in Westminster on Tuesday evening that while the Conservatives had managed to achieve a great deal in government, it could all be undone in less than eight months time. He also attacked Ukip defector Douglas Carswell's "warped" desire to see Labour win in 2015.
"There is a lot at risk if Ed Miliband somehow manages to make it into No.10. It's a real possibility given that we didn't manage one major thing, which was the boundary changes. We all know why," he said.
A Tory attempt to cut the number of MPs from 650 to 600 and change constituency boundaries was torpedoed by Nick Clegg after Conservative backbenchers sunk his hopes of reforming the House of Lords. The Conservative Party believes the current boundaries is unfairly biased in Labour's favour and the plan would have gone someway to redress the balance.
Javid said: "All this Conservative progress is at risk. This isn't Ed Miliband, a cuddly, feely, Tony Blair type where he's relaxed about people growing the economy … this is Ed Miliband, hard left. Ed Miliband who thinks if you don't like the price of something you should just legislate for it not to change."
The culture secretary, a rising star in the party, also said he thought despite internal-coalition conflicts, the Tories had managed to push through most of what they wanted.
"The fact is actually its hard to think if we had said we had a majority only Conservative government would we have done anything significantly that different on the economy, on welfare or education?" he said. "We have achieved this the handicap of coalition. We ploughed ahead with it."
Javid also attacked his former Conservative colleague Douglas Carswell, who defected to Ukip last month and triggered a by-election in his Clacton seat.
"I think our strongest argument against Ukip is this, that you vote Ukip you'll get Ed Miliband. Ukip voters understand that, they are smart voters. They think about things carefully," he said.
"Douglas Carswell understands that too, that's why he has moved to Ukip, because in his warped logic he thinks Ed Miliband is a better outcome than David Cameron. Him moving to Ukip doesn't affect that argument, he wouldn't disagree with what I just said about 'vote Ukip get Ed Miliband'."
Explaining the surge in support for Nigel Farage and Ukip he added: "There is always a vote in every general election for 'none of the above'. In previous general elections a lot of that vote went to the Lib Dems, but it isn't going to at the next election."
Javid also said he believed Ukip had also been the "beneficiaries" of the "demise of the BNP".