The video that shows the execution of US journalist Steven Sotloff features a second voice speaking in English, in addition to the Jihadi who murdered him, an expert analysis of it has revealed.
In the video, the militant, nicknamed Jihadi John, gives a chilling warning in an English accent to the West before apparently beheading Sotloff.
Islamic State released it last week. The same militant also appeared in the video showing the killing of journalist James Foley two weeks earlier.
Both videos of journalists sent shockwaves across the West, particularly in Britain, where security services are thought to be mounting a manhunt for the English-accented killer.
But analysis of the video suggests someone else speaks in English in it as well.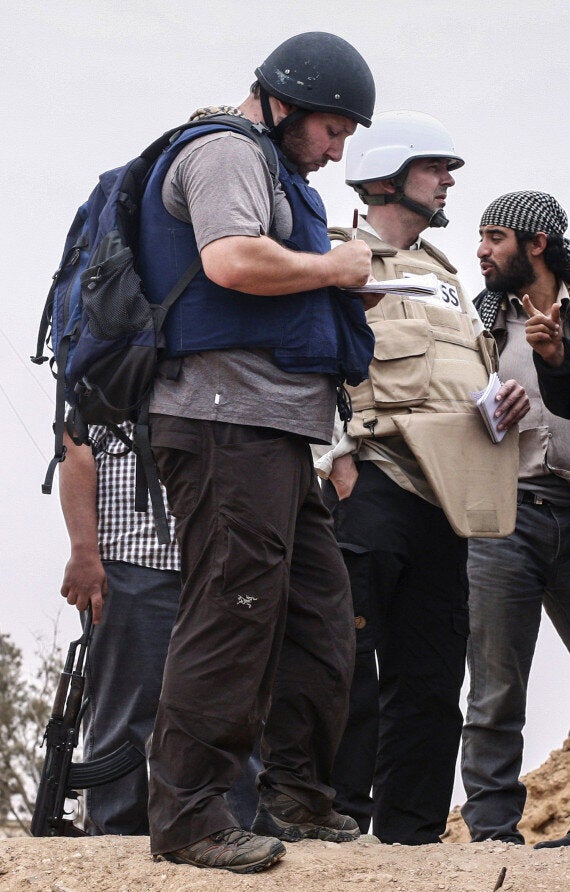 "Some 1.8 seconds after the final words (spoken by Jihadi John: "leave our people alone") of the speaker dressed in black, a background voice makes a short utterance consistent with the phrase in English: 'Death to them'," the report said.
The analysis also said Jihadi John appeared to be a native English speaker and under-30. While his accent suggests he is from southeast England but the way he pronounces certain place names suggests his parents may be from the Middle East.
"The speech on both samples was fluent,with no filled pauses," the analyst of the video told the paper.
"It was dominated by multiple emphatic stresses. These emphasised syllables were found to systematically 'line up' with head movements and thrusting actions of the knife held in the male's left hand."
Earlier today, family spokesman Barak Barfi told CNN that they believed Sotloff was "sold" to Islamic State by the "more moderate" rebels in Syria who captured him last year.
"For the first time, we can say Steven was sold at the border. Steven's name was on a list that he had been responsible for the bombing of a hospital," Barak Barfi said.
"This was false, activists spread his name around."
"We believe that these so-called moderate rebels that people want our administration to support, one of them sold him probably for something between $25,000 and $50,000 to ISIS, and that was the reason he was captured."