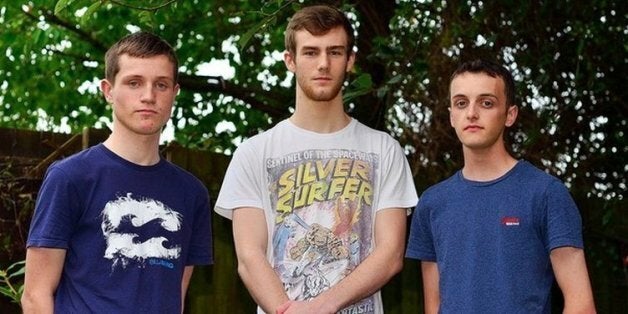 A group of students have had their dreams of a career in aerospace engineering left in tatters after their college was unable to award them their qualifications - despite two years of hard graft.
The 26 young people at City of Bristol College are yet to receive their grades, even though they completed their BTEC qualifications, which are equivalent to A-levels, in July.
Pearson, the exam board which awards grades for the BTEC, has not issued the qualifications because it says it has concerns about the quality of the college.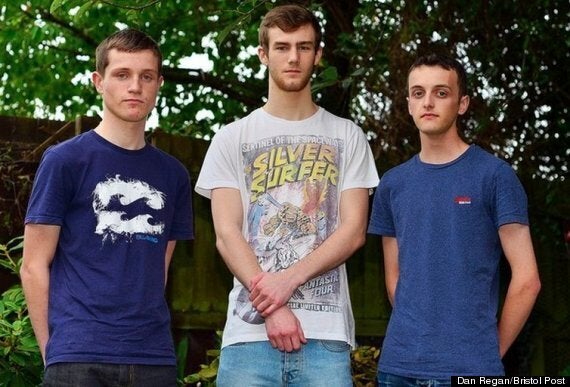 Tom Sarney, Adam Wiltshire and Tom Dash have not received any results for their BTEC course in aeronautical engineering
The mother of one student, 19-year-old dyslexic Tom Sarney, says her son has been left depressed because his future is uncertain.
"He doesn't know what he will do with his future," she told the Bristol Post. "It's disgraceful – my son has no idea what he will do because he has no qualification to show for what he's been doing for the last two years. It feels like the college has wasted two years of my son's life.
"To be honest, all they have said in response has been 'Yes, it's atrocious and it's a failing on our part'. I was also told 'I would be angry if I was you'."
Tom was told by his tutor he had passed his coursework, yet the college is now saying they did not receive it.
A Pearson spokesperson said: "I can confirm that City of Bristol College is currently unable to issue results to their students that have taken the aeronautical programme. We are working with the college to ensure that any outstanding quality issues are resolved.
"We regret any distress that this is causing to students at the College, but we have a duty to ensure that standards are upheld nationally so that students, universities and employers can remain confident about the performance of students who complete our courses."
A spokesperson for the school said some students had not completed all the assignments needed to pass the course, adding:
"We are working closely with a number of universities to ensure that students can still access their chosen progression route. We are also working closely with the exam body to resolve these matters as swiftly as possible.
"We are committed to helping students progress into work or onto further study and will continue to support any students affected.
"Pearson releases the certificates once we can show that students are meeting the standard required."
Pearson and the college have been contacted for an update but have yet to reply.
Popular in the Community