Rescuers were horrified to discover a woman with gruesome injuries and ripped clothes who had fallen off a cliff, before she told them the blood on her apparently disfigured face was just some rather effective zombie makeup.
Coastguards thought that Tracy Morgan, 37, had pieces of flesh falling off her face and would need plastic surgery when they saw her.
But they were soon relieved to find her injuries were only makeup and she was not seriously hurt.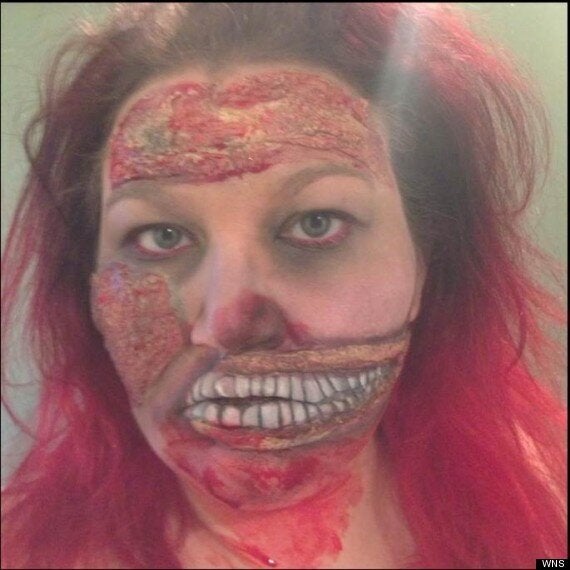 Morgan frightened rescuers when they found her
Morgan was taking part in an organised 'Zombie Survival Weekender' event when she tripped off a cliff while putting up her tent.
The weekend-long event was called on Friday night and Morgan was flown to hospital in an air ambulance as a precaution, and then discharged.
The event on in Sully Island in South Wales was 'Pirates vs Zombies' themed. Some attendees dressed as pirates and searched for treasure hidden around the island, while others dressed as zombies and hunted them.
The event's orgnaiser Dom Spens said Zombie Survival Weekender was a "physically challenging, testing, full-on experience."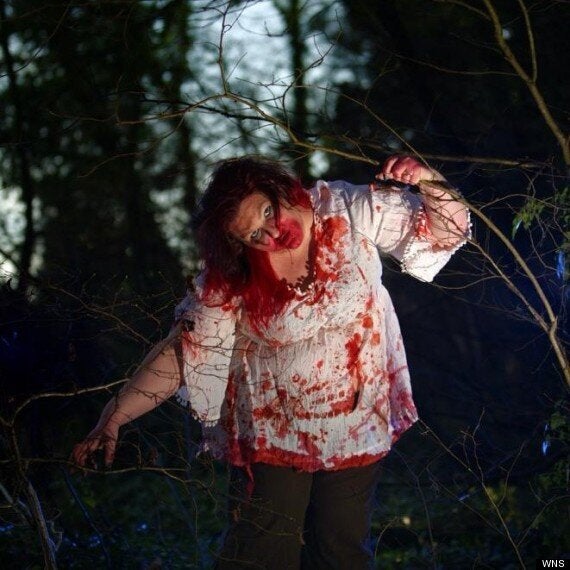 Tracy Morgan at another zombie event
'This weekend's birthday event was unfortunately cut short on the first of our two nights of Pirates vs Zombies adventure when our most highly decorated marshal bravely swallow dived from a cliff and dashed her head on the rocks below.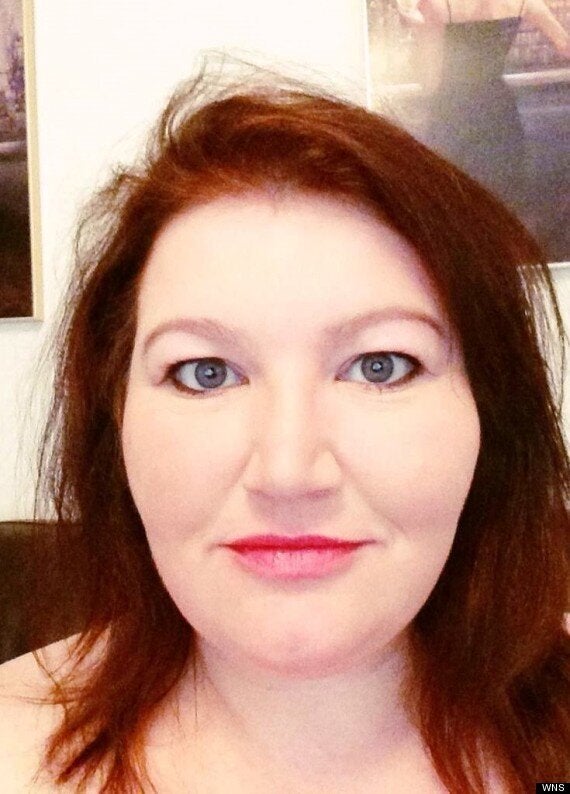 Morgan without her zombie makeup on
'Tracy was airlifted from the island and we met her at hospital. She had her head glued and other than a cracked rib and some bruising she will be fine.
'Tracy is very lucky to have gotten off so lightly. I hope she has a speedy recovery.'
Popular in the Community