Graduation in Gaza was a bittersweet moment as students and teachers honoured graduates who were killed in the recent conflict which has claimed more than 2,100 lives this year.
Students at the University College of Applied Sciences (UCAS) gathered together this week to receive their diplomas, despite their institution having been heavily shelled during the Israeli offensive.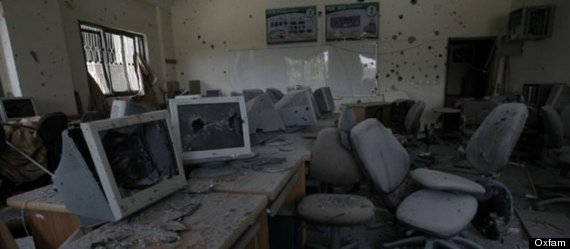 The remains of one of the university's study rooms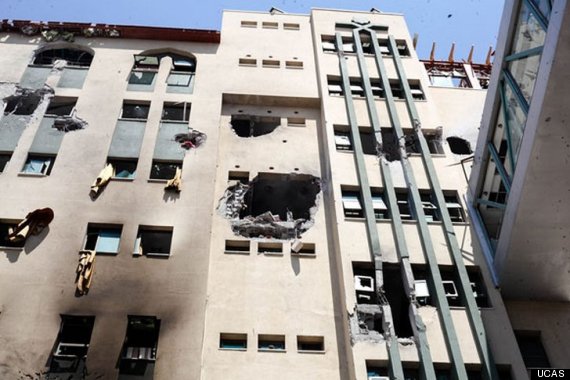 A view of the exterior of the university
The pictures, which were all posted on the university's Facebook page, show a poignant mixture of celebration and commemoration.
SEE ALSO: One Palestinian's Story Of Survival - While Her Family Are Trapped In Gaza