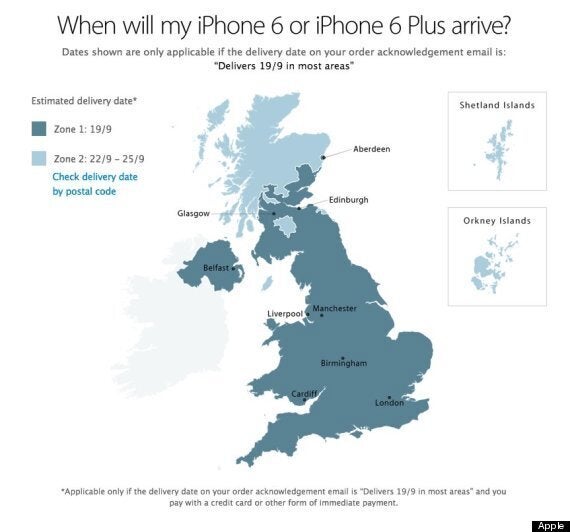 The image explains that not every iPhone 6 pre-order in the UK which states a delivery date of launch day (September 19) -- or rather "Delivers 19/9 in most areas" -- will get their device on that day. In fact a good portion of Scotland, perhaps (it's hard to say from the map) a few chunks of Northern England too, will not get their phones until about five days after.
Fortunately, Scotland's two largest cities and their environs will get their phones on launch day.
The issue is presumably related to both supply and the fact that delivery times to those more remote areas are just slower than for areas close to cities.