Professor Green has opened up about his difficult year, admitting that he had suicidal thoughts at the height of his troubles.
Back in March, the British rapper was issued with a year-long driving ban and a fine of £525 after pleading guilty to being drunk behind the wheel in November, just two months after his wedding to former 'Made In Chelsea' star Millie Mackintosh.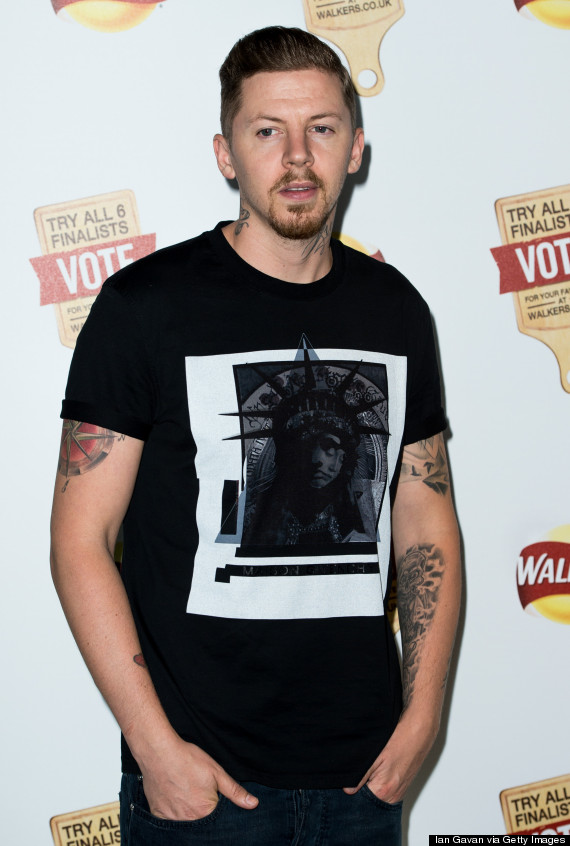 Professor Green
Months later, he was in a car accident on his way to a gig, breaking his leg after being "crushed" between two cars.
He's now said that his personal problems over the past year took their toll on him, admitting in an interview with The Mirror: "I was definitely in the situation where the thought of ending it crossed my mind.
"I didn't think about how I'd do it, but there were moments with the anxiety of it all, I wanted to get out of my own skin. The feeling of being uncomfortable in your own skin is the worst you can have."
Pro Green - whose real name is Stephen Manderson - also said that medication he was taking after his accident "made everything really difficult", adding: "I was waking up with knots in my stomach."
He also revealed that he'd tried Cognitive Behavioural Therapy - most commonly used to help those who suffer from anxiety and depression - to try and tackle his issues but claims that it "didn't work" for him.
Later this month, the star will release his third studio album, 'Growing Up In Public', which features collaborations with Rizzle Kicks and Example, among others.
He recently revealed that his album could have featured a collaboration with 'X Factor' winner James Arthur, though he was eventually forced to drop his track from the release, claiming: "He just kind of imploded, didn't he? It's a shame, when I met him he was a cool guy but he just upset so many people.
"The label was just like, 'It's not happening', and I can't fight the people who I need to support me."
If you've been affected by the issues in this article, please call the Samaritans on 08457 90 90 90.