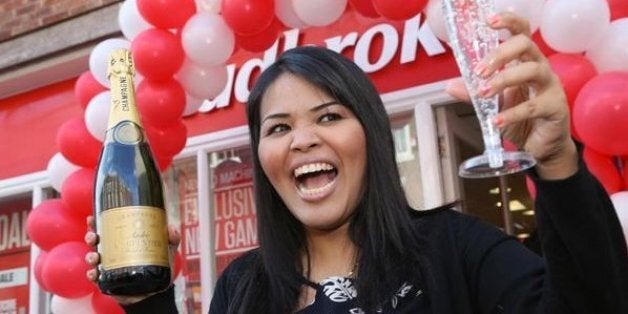 A masters student was taken slightly by surprise after her £2 bet at her local Ladbrokes turned into a £1m windfall.
Thailand-born Jirtchaya Klongjarn, who is studying business at Chester University, became Britain's first female betting shop millionaire after winner the 49's jackpot.
The 49's is a lottery style draw game which takes place twice a day. Customers can win up to a million pounds on the millionaire coupon from just a £1 stake by matching all six numbers drawn.
Klongjarn has only been playing the gambling game for four months, and recently missed out on a £200k prize after mistakenly selecting a different draw for her numbers.
"I'm over the moon and I still can't believe it," she said. "I told my friends I had won the 49's and that I might have a chance to win a million, then when I finally found out I was so excited.
"It still doesn't feel real and I've barely slept. I had some bad luck earlier on in the year but this has made up for it. My friends all play the 49's and they now say I'm the luckiest in the whole group."
The windfall in Chester is the second million pound payout for Ladbrokes within a year following a jackpot won from a £4 stake in Bournemouth in December 2013, and the latest winner joins an exclusive club of no more than 15 betting shop millionaires created in history.
Alex Donohue of Ladbrokes said: "We couldn't be happier for our history-making millionaire.
"She's defied the odds in style more than making up for her near miss earlier in the summer and she's now the first female to join the small club of those who won a million in their local betting shop."
He added: "These jackpots are won once in a blue moon so the odds of two coming along in under a year are very long at 65,182,370/1."
Popular in the Community