This, ladies and gents, is the WikiHouse 4.0 - a flat-pack, 'printed' house you can download from the internet.
Story continues after the slideshow...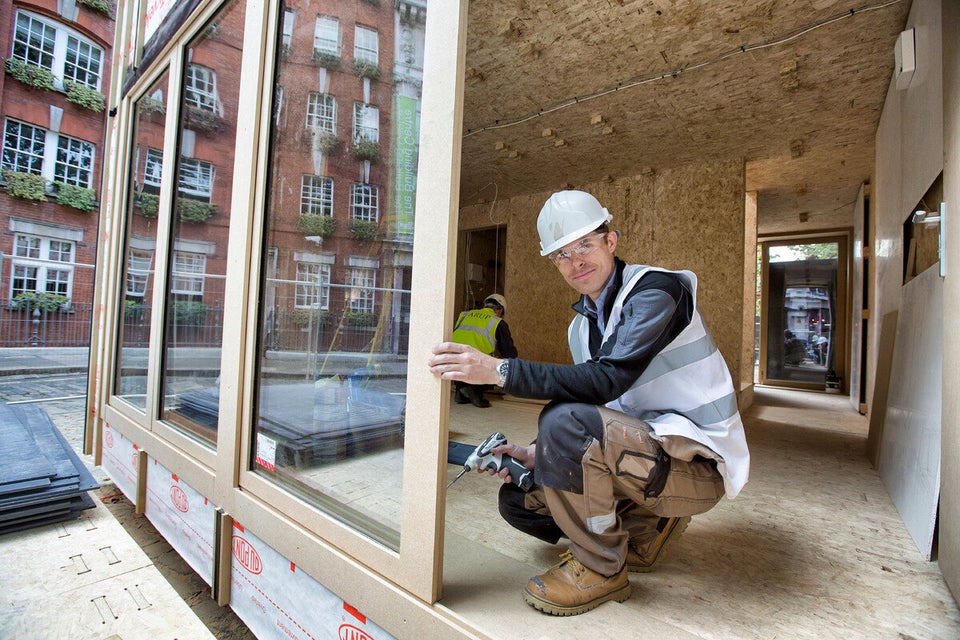 WikiHouse
The single-storey, two-bedroom house is designed so a small team of people with no building experience can erect it in a day.
A show version of the WikiHouse 4.0 has been built on London's Store Street, Bloomsbury and is open to the public from Friday.
Alastair Parvin, co-designer of the project, said: "What we are trying to do with this installation is to spark people's imagination about how technology can now enable almost anyone to afford their own custom-built house without the need for conventional construction skills.
"There's a deeper level to the project too, one that is a commentary on our society reflected in the name of the house."
By allowing the blueprints to be downloaded by anyone and removing the technical challenges and cost of traditional housebuilding, the project places power into the hands of the masses.
Parvi added: "Since the industrial revolution the dominant idea from industry has been the assumption that if we want to produce homes they have to be provided by really large organisations who build them on our behalf.
If you fancy a go simply visit the website and download the designs. The next step is a little trickier as you need to get your hands on a CNC milling machine to cut the designs.
But as soon as you've done that it's simply a case of sticking it together like a jigsaw.
WikiHouse v4.0 is a collaboration between ARUP engineers, the Building Centre and designers Studio 00 using SmartPly OSB3 panels by Coillte Panel Products.