David Haines, the British hostage being held by Islamic State (IS), has been beheaded in a new video released by the terrorist group, it has been reported.
In the video produced by IS' media wing and posted on Twitter, a masked militant with a British-sounding accent addresses David Cameron, before appearing to behead the hostage.
The 44-year-old aid worker, a father of two, was being held by IS, who had threatened to kill him next in an earlier video depicting a reporter's beheading.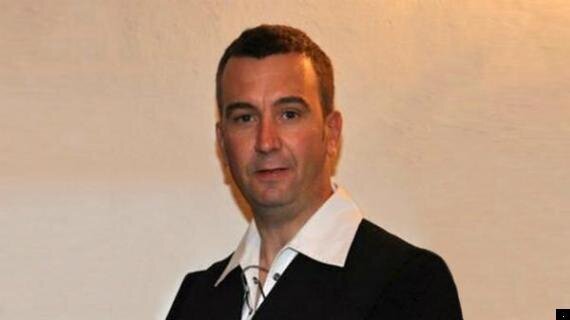 The video, released tonight, apparently shows Mr Haines being killed in the same manner -and by the same British-accented Jihadi - as US journalists James Foley and Steven Sotloff.
David Cameron tweeted: "The murder of David Haines is an act of pure evil. My heart goes out to his family who have shown extraordinary courage and fortitude.
"We will do everything in our power to hunt down these murderers and ensure they face justice, however long it takes."
Like the two journalists, Mr Haines was forced to make a statement attacking his own government before his death.
He says: "I would like to declare that I hold you David Cameron entirely responsible for my execution.
"You ventured voluntarily into a coalition with the United States against the Islamic State, just like your predecessor Tony Blair.
"Following a trend amongst our British prime ministers who who can't find the courage to say no to the Americans.
"Unfortunately it is we, the British public, that will in the end pay the price for our parliament's selfish decisions."
The Foreign Office has said it is "working urgently to verify" the video.
A spokeswoman said: "We are aware of the video and are working urgently to verify the contents."
Eliot Higgins, who has investigated previous IS execution videos, tweeted that IS had "moved onto murdering aid workers".
The militant, who appears to be the British militant nicknamed Jihadi John, who is suspected of killing Sotloff and Foley, says in the video: "This British man has to the pay the price for your promise, Cameron, to arm the Peshmerga against the Islamic State.
"Your evil alliance with America which continues to strike the Muslims of Iraq and most recently bombed the Haditha Dam will only accelerate your destruction and playing the role of the obedient lapdog Cameron will only drag you and your people into another bloody and unwinnable war", he continues.
The video then appears to show the man take a knife to Mr Haines' throat, before the victim's dead body is shown.
The militant adds: "If you, Cameron, persist in fighting the Islamic State then you like your master Obama will have the blood of your people on your hands."
The Foreign Office said Mr Haines's family wish to be left alone. A spokeswoman said: "If true this is another disgusting murder. We are offering the family the family every support possible.
"They ask to be left alone at this time."
Mr Haines has a teenage daughter in Scotland from a previous marriage and a four-year-old daughter in Croatia from his present marriage.
Educated at Perth Academy secondary school, he has worked for aid agencies in some of the world's worst trouble spots, including Libya and South Sudan.
He was in Libya during its civil war in 2011, working as head of mission for Handicap International, which helps disabled people in poverty and conflict zones around the world.
Mr Haines was taken hostage while working for ACTED in Syria in March 2013, having previously helped people in Libya and South Sudan.
Cameron is likely to face pressure to recall parliament on Monday in order to give MPs a chance voice their opinions and scrutinise government policy towards Isis.
Conservative Alistair Burt said the government needed to support action against Isis "wherever, whenever and for however long it takes. Now."
Burt served as a minister in the Foreign Office between 2010 and October 2013 and had responsibility for the Middle East, including Syria. He said on Twitter: "We need to be back in Parliament Monday for further briefing and to give clear authorisation for Government action. Enough debate."