Well-wishers donating to the tragic Manchester Dogs Home after it was set on fire have gridlocked the M6.
The outpouring of support from members of the public has already seen more than £1.2 million pledged in less than 48 hours after the suspected arson attack.
But overwhelmed staff have now been forced to tell people donating supplies to stay away from its sister site in Warrington, Cheshire, after the weight of public benevolence caused tailbacks on the M6 motorway and around Warrington.
A charity spokesman said: "At the moment the response has been so great Cheshire Dogs Home is gridlocked, so till further notice please be patient and stay away from our Cheshire home."
Nearby motorway service stations have agreed to act as drop-off points for those wishing to donate bedding and other supplies.
It thanked those who have already donated, and asked for further offers to be held over until next weekend.
Detectives are still trying to determine the full facts behind the blaze, which resulted in at least 50 dogs being killed and others injured.
A 15-year-old boy arrested on suspicion of starting the blaze on Thursday evening has since been released on bail.
After more than 30 firefighters began to tackle the blaze, hundreds of people rallied round to provide refreshments, animal food and other help for the dogs that were rescued.
Greater Manchester Fire and Rescue Service said 53 dogs died, while about 150 were rescued.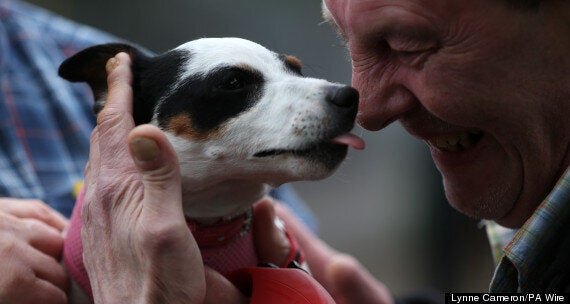 Misty the Jack Russell is fussed over by local resident
Lisa Graham, from the home, yesterday said the local community has always supported the centre as the city grew around the site over the last 120 years.
She said: "We saw that last night. We saw that community out in droves. We saw them coming out with things you wouldn't even expect."
Ms Graham said one man brought his camper van and began making tea and coffee for the rescuers. She said another brought a case of water for everyone at the scene.
She said: "To think that for the length of time we've served this community and the many generations we've been serving this community and that one of them would come and do this to us is sickening.
"We had staff here last night that were coming out of the kennels in tears with dogs they knew. There were dogs in there that they cared for that they lost."
The story continues under the slideshow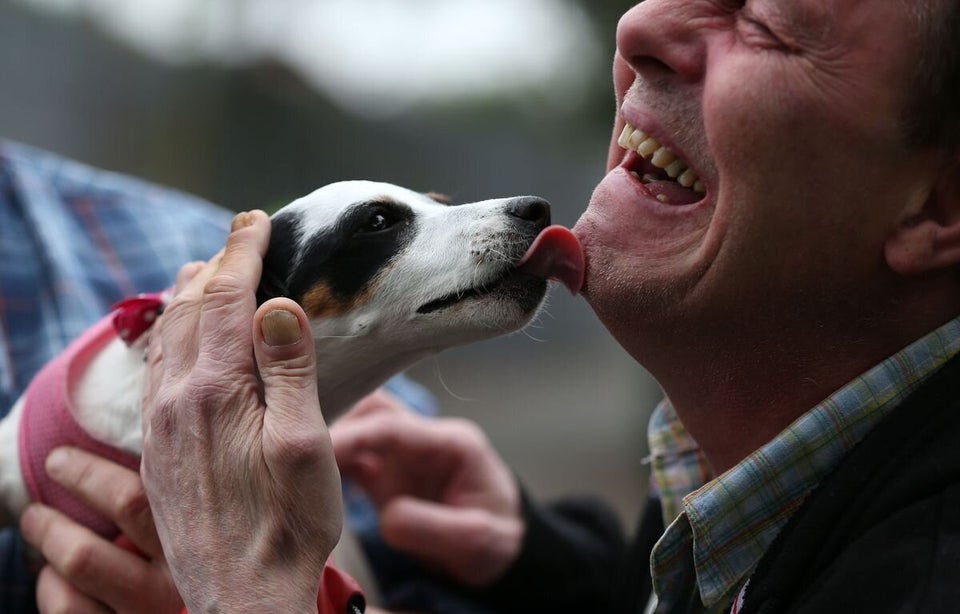 Manchester Dogs Home fire
A spokesman for Battersea Dogs and Cats Home said it would offer every possible assistance to the home.
Station commander Paul Duggan, from Greater Manchester Fire Service, said: "A number of the local people had made an attempt to try and rescue the dogs because, obviously, they could hear them in some distress.
"So what firefighters were met with was a fire in a fairly large building with some measure of security, so we had to break into that. You've also then got a number of dogs that were agitated and, obviously, when a dog's in pain it may bite you, so you've got that risk. And, also, you've got a number of members of the public doing a very charitable thing, trying to help the dogs, but obviously it's a risk to them.
"All in all a fairly complex and complicated and, also, harrowing incident."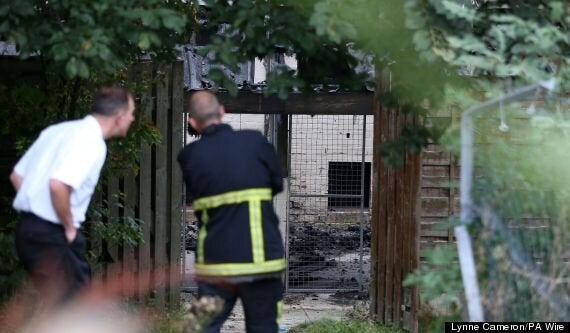 Emergency services at the scene at Manchester Dogs Home
Bosses at the charity which cares for more than 7,000 stray and unwanted dogs each year said they were overwhelmed with the offers of help.
A JustGiving site set up by the Manchester Evening News (MEN) with the aim of raising £5,000 had secured £500,000 by 11.30am yesterday. It hit the £1 million mark at about 7.15pm last night - almost exactly 24 hours after the blaze broke out.
Thousands have also taken to Twitter and Facebook in the wake of the tragedy helping to raise awreness by posting a selfie of themselves and their pet alongside their donation for the centre.
MEN editor in chief Rob Irvine said: "This is a tragic story and the fact that it is believed to be an arson attack has left people shocked and angered.
"The response to the appeal also demonstrates what a local news organisation can do when it works with its readers and I am just pleased that the MEN can somehow help the dogs home recover from this terrible event."
Manchester & Cheshire Dogs Home opened in 1893 and has rehomed more than one million dogs.