They've been weathering reports for months that their union is in its last weeks, days, hours, with only the thought of the massive cheque they'll share at the end of their joint tour keeping Jay-Z and Beyonce on the road together.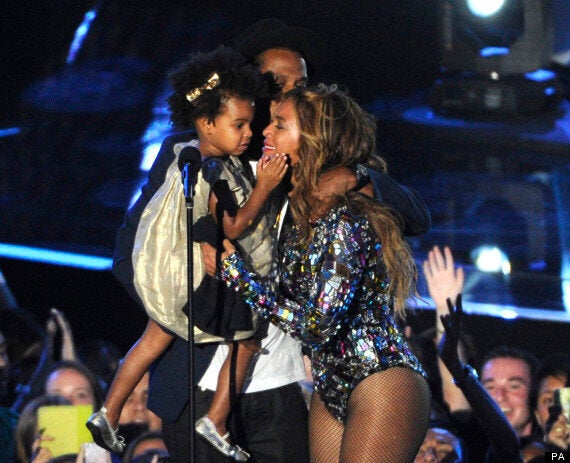 Is there another one on the way for Beyonce, Jay-Z and Blue Ivy?
Could this be his way of slyly tipping the wink that the pair are expecting their second child, a little sibling for toddler daughter Blue Ivy? Fans will be crossing their fingers, as nobody wants these two to split up - they're unarguably the most powerful, charismatic couple in the music business right now.
Earlier in the summer, there were all sorts of reports that the pair had taken to travelling separately, and that Beyonce was on the hunt for a new home in New York. And of course, there was the elevator debacle involving her sister Solange, filmed giving Jay-Z a good kicking, an incident for which, according to the brushed-down participants, "each has taken their responsibility".
This incident reportedly occurred on Friday evening during their concert in Paris. The pair finish their On The Run tour tonight, the finale of which was, according to many speculative reports over the last few months, would be the cue for their confirmation they were splitting up. But perhaps there is much happier news to share instead... watch this space.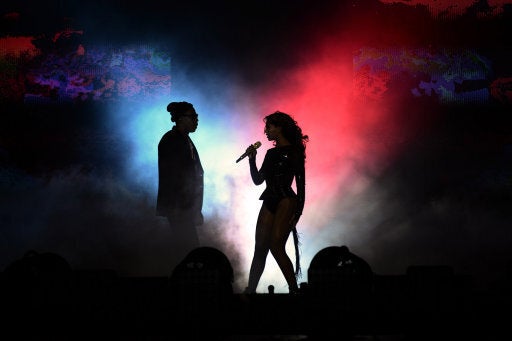 Jay-Z, Beyonce perform in Paris