David Haines, the aid worker murder by Islamic State, has been described as "a British hero" by Prime Minister David Cameron, who praised the "extraordinary courage" of his family.
IS released a video last night that showed the beheading of Mr Haines, a 44-year-old father-of-two.
In an emotional statement in Downing Street after chairing a meeting of the Government's Cobra emergency committee to discuss the killing, Cameron said Britain stood ready to take "whatever steps are necessary" to help an international push to destroy the "evil" extremist group.
He vowed to "hunt down those responsible and bring them to justice no matter how long it takes."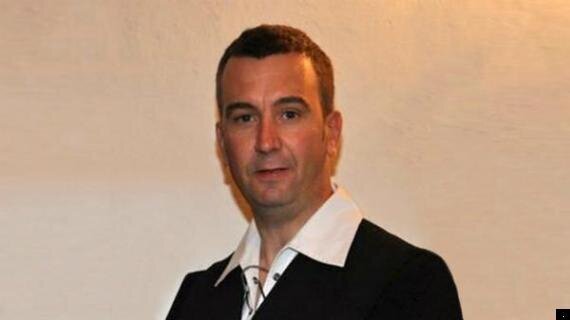 Islamic State were "not Muslims they are monsters", he said, and the UK could not afford to ignore the severe threat the jihadists' spread posed to both world and domestic security.
The Islamic State (IS) released the footage showing Mr Haines being murdered by a knife-wielding militant, who appears to speak with a British accent. The clip also includes a threat to kill a second British hostage.
Mr Haines was captured in Syria in March last year. In a statement, his brother said Mr Haines had been murdered "in cold blood".
The militant who appears in the David Haines beheading video appears similar to the man who featured in recent clips of US hostages being murdered, a security expert has said.
Raffaello Pantucci, senior research fellow at defence think-tank the Royal United Services Institute, said there were numerous similarities in the films showing the killings of British aid worker Mr Haines and Americans James Foley and Steven Sotloff.
All three open with a media clip of the leader of the hostage's home country - Barack Obama in the first two and David Cameron in the video featuring Mr Haines - before the captive reads what appears to be a prepared message.
In each video the militant is dressed in a similar all-black outfit with only his eyes visible, while all three hostages are seen kneeling in orange boiler suits in what appears to be a desert location.
He speaks with what appears to be a British accent.
The apparent killer stands to the left in all of the videos and holds a knife in his left hand.
Mr Pantucci said: "They are posed in a very similar way, opening with a message from Obama or Cameron.
"Then there is the similarity of having the hostage make a false statement to the camera."
He said he was "pretty sure" the same Islamic State fighter appeared in all three videos.
"The voice sounds the same," he said. "He is clearly dressed in the same manner and his stature looks the same.
"It looks like the same figure. They are clearly setting this person up to be a figure."