Saturday night's 'X Factor' saw this year's hopefuls take to the stage at Wembley Arena for the first of the arena auditions in front of thousands.
This is the part of the audition process that sorts the wheat from the chaff and whilst some rose to the challenge, others were left as exposed as Jennifer Lawrence in those recent naughty snaps of hers.
Here's our round-up of the most memorable auditions from Saturday night's show...
James got four big fat yeses from the judges thanks to his flawless cover of 'I Can't Make You Love Me'. You could almost see the dollar signs in Simon Cowell's eyes as he told him: 'This stage either makes or breaks you, and it made you'. Kerching!
After winging it through to Wembley after dressing - and singing (Simon Cowell's words) - like Cheryl with her version of Chezza's 'Fight For This Love', Jale took it up a notch at the arena. As she, ahem, belted out Cheryl's most recent No.1 hit 'Crazy Stupid Love', you could barely separate the two of them, especially when Jale turned round to reveal a copy of Ms. Fernandez-Versini's huge rose tattoo on her back. Uncanny.
You don't mess with a Whitney song but 16-year-old Lauren from Essex did just that by turning the 80's dance classic, 'How Will I Know' into a ballad, just like Sam Smith did recently. It shouldn't have worked but it did - and then some, resulting in Cheryl describing it as 'the smartest audition we've had so far'.
Returning hopeful Amy also chose one of Whitney's biggest hits but her rendition of 'The Greatest Love Of All' had Simon telling a tearful Amy that the song was simply too big for her and Cheryl getting out of her chair to comfort the inconsolable mum-of-two as she was voted off. Harsh (but fair).
The more we hear the 25-year-old from Lancashire sing, the more we can't believe Louis didn't take him past his judge's house stage last year - something Simon is still taking great joy in reminding his fellow judge about. Paul's sexy and soulful rendition of Marvin Gaye's 'Let's Get It On' was the highlight of the first arena auditions - something Mr.Cowell will agree with thanks to Cheryl and Mel (but mainly Cheryl) getting their groove on all over their boss. Let's just hope Lauren Silverman wasn't watching.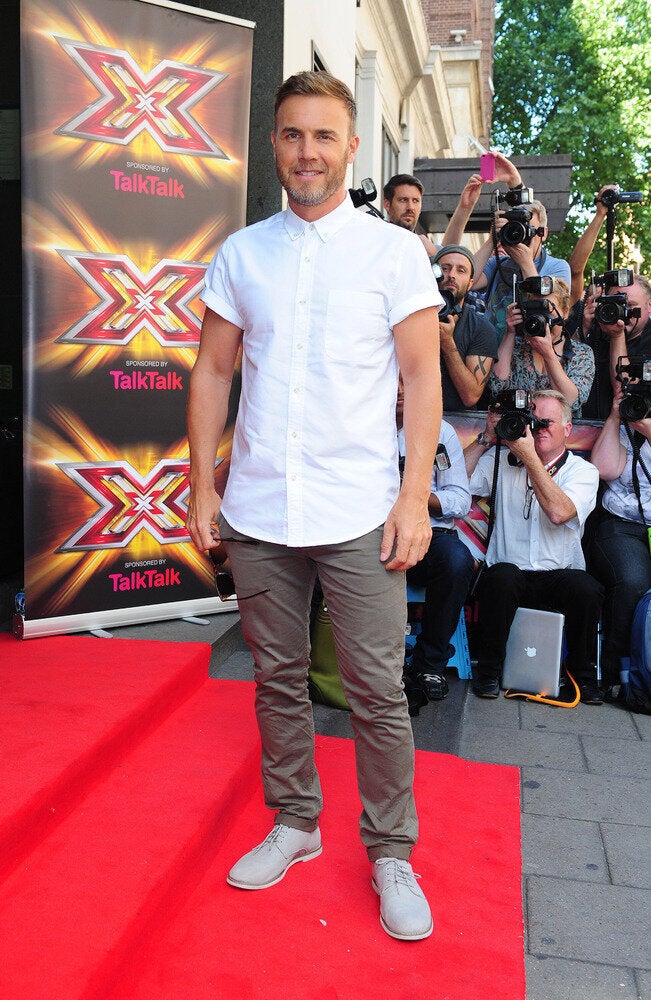 'X Factor' Judges Ranked Worst To Best
Popular in the Community