One person has reportedly been killed after a multi-car pile-up on the M1 motorway near Luton on Monday morning.
The incident involved six vehicles and occurred at 5.41am.
The road between junctions 9-13 northbound remained closed as of mid-morning, while southbound was unaffected.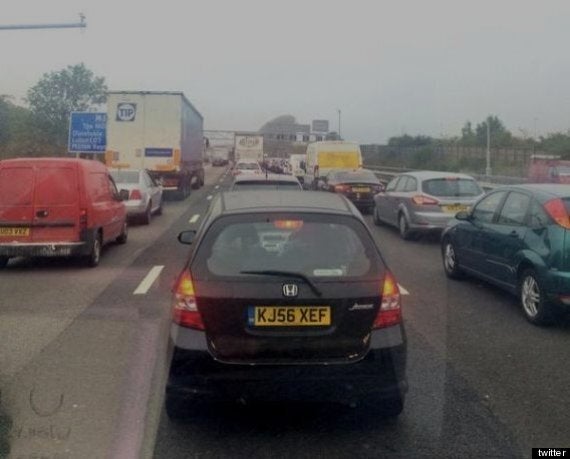 Delays on the M1 on Monday morning
A Bedfordshire police spokesman told Huffington Post UK the force was looking for a red car and a white van in connection with the incident.
Popular in the Community