Tim Cook hates TV, and we mean really hates it. Speaking in a rare interview with Charlie Rose, Apple's CEO said watching TV felt like 'you've entered a time capsule and you're going backwards'.
Cook goes on to say that he feels like TV has become stuck in the '70s.
"Think about how much your life has changed, and all the things around you that have changed and yet TV, when you go in your living room to watch TV, it almost feels like you're rewinding the clock."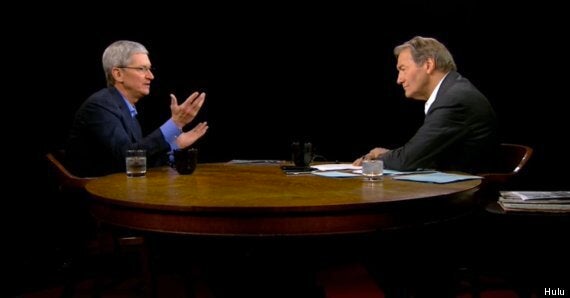 The CEO went on to talk about a wide range of subjects including smart watches and why Apple has finally decided to make the large-screen iPhone 6 Plus.
Cook also described the healthcare sector as a 'wide open field' where he thinks Apple could make some 'really profound contributions'.
He also went on to speak about Apple's success in comparison to its rivals.
"Despite this table being so small...you could put every Apple product on it, every single one that we ship and yet this year our revenues will be $180 billion, there's probably no other company on the face of the Earth that could say that."
As you can see this is far more than just Tim Cook being a talking press release, the first hour is a genuinely interesting insight into how the company works and what Apple could be working on in future.
Popular in the Community