Apple has released tool explicitly designed to remove the free U2 album it gave to every iTunes user seven days ago.
At the end of last week's iPhone 6 launch event Apple announced that it would give a copy of 'Songs of Innocence' to every iTunes user for free.
The result was initial bemused positivity from livebloggers, and then a wave of complaints after users -- most of whom don't follow every Apple event right to the end - discovered the album had been automatically placed on their devices without their permission.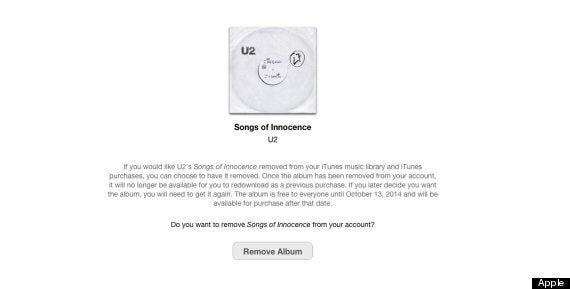 Since then users have been looking for a number of ways to remove the album permanently -- but now Apple has decided to create a tool which allows you to do just that.
While simply deleting it from your device will keep it in iCloud, Apple's removal tool will delete the album permanently so if you want to download it again you'll have to pay full price from 13 October onwards.
Related