When you're engrossed in a good Twitter session, walking along the pavement without knocking over a small child can be challenging.
But one city may have found the solution to this tricksy problem.
Rather than recommending their phone-loving population try out a digital detox, the authorities in Chongqing, China, appear to have painted a designated mobile phone lane on one of their roads. A sign at the top of the road says the 100ft stretch marks the "first mobile phone sidewalk in China."
In a statement, Nong Cheng, the marketing official with Meixin Group which manages the area, said: "There are lots of elderly people and children in our street, and walking with your cellphone may cause unnecessary collisions here." Nong said the idea came from a similar stretch of pavement in Washington DC created by National Geographic Television in July as part of a behavior experiment.
Although the idea does sound practical, we can't help but wonder if the new lanes will only make our technology addictions worse.
Call us old fashioned, but wouldn't we be better switching off our devices and actually looking at where we're walking?
What do you think of the mobile phone lanes? Let us know by answering the poll below: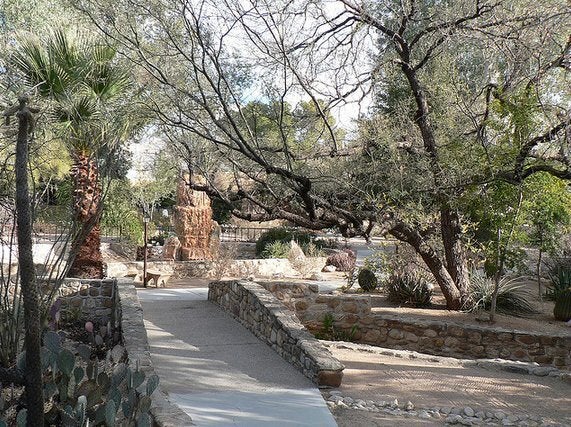 Unplug And Relax At These Digital Detox Retreats
Related