Like a phoenix rising from the ashes, Jennifer Lawrence is back as District 13's finest, Katniss Everdeen, in the latest trailer for the third instalment in the 'Hunger Games' film series, 'Mockingjay, Part One'.
After Katniss's dramatic escape from the Hunger Games arena at the end of the second film 'Catching Fire', she's springing straight back into action and leading a revolution in Panem in the next film of the franchise, which looks set to be the most exhilarating and thrilling yet.

Jennifer Lawrence as Katniss Everdeen
In the trailer, we see Katniss warned by the treacherous President Snow: "It's the things that we love most… that destroy us."
Viewers also see the emotional moment that Katniss realises that her love interest, Peeta, is still alive, and pleads with those in control of the revolution to save him from the control of the Capitol.
As well as J-Law, 'Mockingjay' will also star Josh Hutcherson and Liam Hemsworth back as the leading men in Katniss's life, as well as Stanley Tucci, Elizabeth Banks and one of the final film appearances of Philip Seymour Hoffman, who sadly died earlier this year.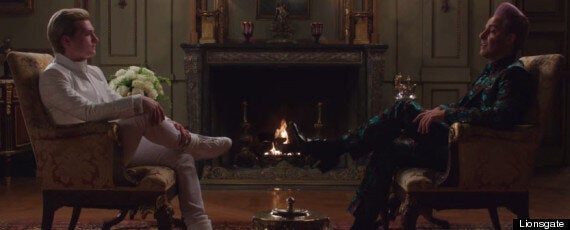 Peeta appears to have become one of the Capitol Elite
New additions to the cast include Julianne Moore and 'Game of Thrones' actress Natalie Dormer.
The film will be based on the third and final book in the 'Hunger Games' book series, which has been divided into two parts for the film adaptation.
There's not long at all to wait until 'Mockingjay, Part One' hits cinemas, with a UK release scheduled for 20 November.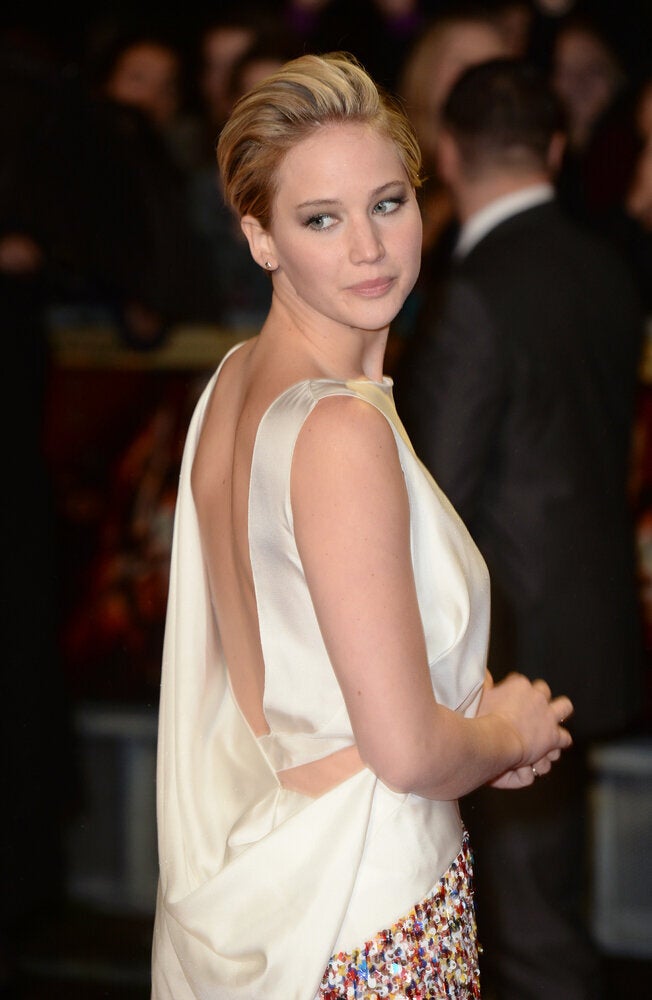 'The Hunger Games: Catching Fire' World Premiere