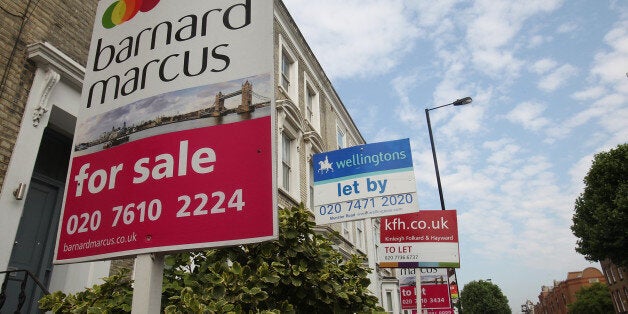 Average house prices in Britain have jumped at their fastest annual pace in seven years to hit a new record high, official figures show.
According to the Office for National Statistics, house prices surged by 11.7% across the UK in the 12 months to July to hit a new record of £272,000. The upsurge was led by London, where house prices jumped by 19.1% over the last year to hit £514,000.
This means that house prices in London effectively increased by £8.68 an hour, just 12p an hour less than the London Living wage, the amount deemed necessary to have sufficient quality of life in the capital.
Several UK regions saw property prices reach fresh all-time highs in the month of July, with the East Midlands, the West Midlands and the South West now joining London, the East and the South East in having price levels higher than their pre-financial crisis peaks of 2007/08, the Office for National Statistics (ONS) said.
On a month-on-month basis, property values increased by 1.6% across the UK between June and July.
However, any expectation that the Bank of England may be forced to step in to raise interest rates have been dashed as inflation fell yet further.
The Consumer Price Index (CPI) measure of inflation, watched by the Bank, sank to 1.5%, down from 1.6%. This marked a continued decrease after inflation hit 1.9% in June.
Jeremy Cook, chief economist at the currency exchange company, World First, said: "For all the chatter, guesswork and prophecy around possible rate hikes in the UK, inflation is currently sat at a five year low.
"For a central bank mandated for inflation targeting and price support, this means that the Monetary Policy Committee will be able to lean on the slowing price outlook in a bid to keep policy as is for a little while longer."