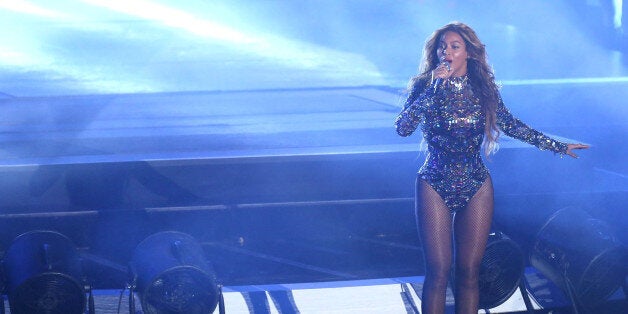 Beyoncé may be wishing this eagle-eyed fan wasn't filming her performance of 'Partition' quite so well earlier this week, as this clip appears to show Queen Bey miming the track.
The vid, filmed at one of Beyoncé and Jay Z's 'On The Run' concerts, sees Bey move the microphone away from her face to greet fans and move her hair - however, the vocals continue playing.
This isn't the first time Beyoncé has found herself at the centre of a lip-syncing controversy.
In 2013, the 'Crazy In Love' singer was forced to hold a press conference after it was revealed she had chosen to mime her performance at Barack Obama's Inauguration Ceremony.
She isn't the first megastar to be accused of miming during a live concert either.
The 'On The Run' tour has been overshadowed somewhat by various rumours about Beyoncé and Jay Z's marriage.