"Huge day for Scotland today! no campaign negativity last few days totally swayed my view on it. excited to see the outcome. lets do this!" Murray tweeted at 1.08am. Even his most partisan supporters cannot claim he was like a kid on Christmas morning, up early to vote for the referendum. He is in another country, in fact he spends most of his time in countries other than Scotland.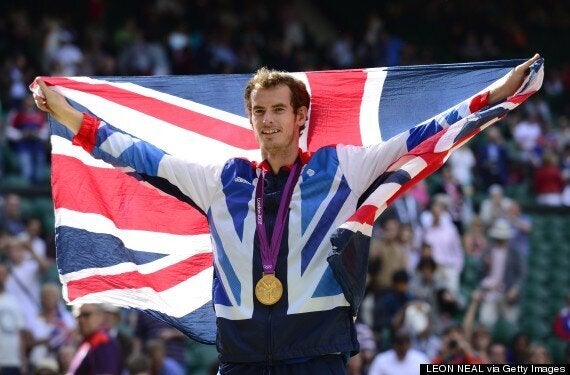 Murray won the hearts and minds of Britons at London 2012
The referendum was a thorny issue for Murray. He lives in Surrey and spends a hefty portion of his time training in Miami. The majority of eminent male and female tennis players either live or train in Florida, however there is something calculated about Murray's 11th hour statement.
Irrespective of the outcome, the "Yes" campaign has struggled for credibility. Actors like Brian Cox and Alan Cumming have issued rally cries from their New York and LA apartments. Sean Connery is borderline reclusive these days but is adamant he would return to live in Scotland if the country gains independence. Murray will not have a vote, either.
By belatedly breaking his silence, he prevented Alex Salmond from using him as a pawn. Salmond's cringing Saltire flag-waving at the 2013 Wimbledon final angered Murray, who "didn't like it". In a June interview with the Sunday Times, he added he has been competing for Great Britain "for 16 years" but his hypocritical rally against the Union that awarded him an OBE in 2012 could plunge him into a maelstrom he has not experienced since he was 19.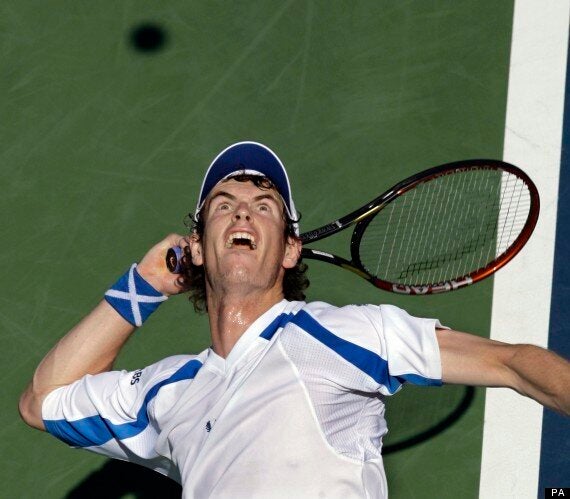 Murray once received criticism for donning Saltire wristbands
At the 2006 Championships, Murray denied being anti-English after he said he would be supporting "anyone but England" at the World Cup in Germany. He has previously received criticism for wearing Saltire wristbands at SW19, but such enthusiasm was dismissed as youthful exuberance. Murray has matured and largely handled the political burden of a Scot representing Britain's tennis hopes commendably.
That patriotic streak has never left him, though and Murray is not a product of the Lawn Tennis Association. Frustrated at his lack of progress in tennis, he left Dunblane for a tennis academy in Spain at the age of 15 and in 2011 suggested funding for British players should be cut off. Only this year Murray wept when he received the Freedom of Stirlingshire.
So, to paraphrase Roy Keane, if he loves Scotland so much why doesn't he live there? It will be fascinating to see how Murray will be received at Wimbledon next year. Centre Court will not transform into the Ali Sami Yen Stadium overnight but Murray's fanatical following could dwindle. He can forget about "Murray Mound".
Church Road will still be adorned by the golden postbox that marks his London 2012 triumph but Murray might not be the middle-class housewives' golden boy anymore.