The Rugby Football Union has apologised "to those who may have taken offence" over the new England playing kit.
England's new Canterbury-manufactured shirts - the traditional white jersey and a crimson alternate shirt - feature Victoria Cross designs that comprise numerous small rubber grips to help deaden the impact of the ball.
Victoria Cross Trust chairman Gary Stapleton criticised the RFU for having had no contact with the organisation over using the Victoria Cross emblem on shirts that were officially launched earlier this week.
Stapleton claims the move has "touched a raw nerve with a lot of people."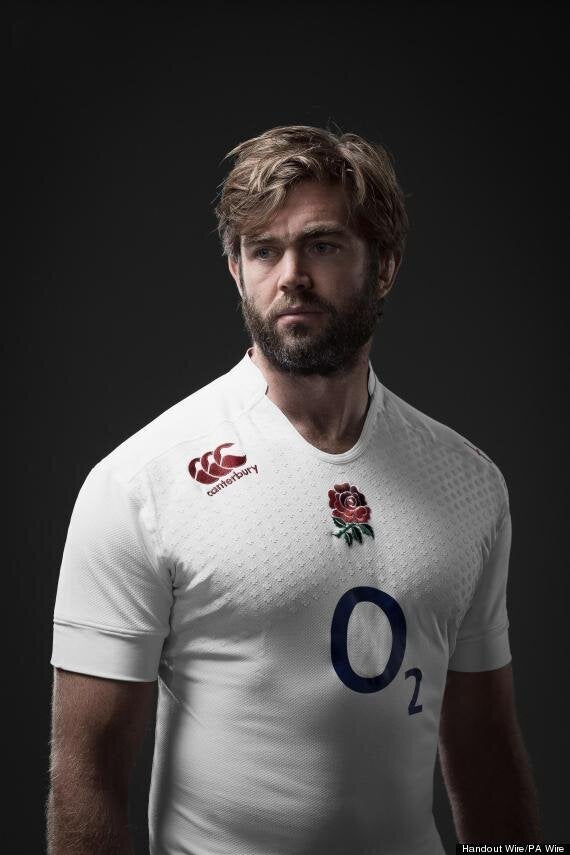 England will don the new kit in the autumn Tests
The Victoria Cross, the British and Commonwealth armed forces' most prestigious medal, has only been awarded 1,354 times during its 158-year existence, most recently in 2012.
The new white shirt will be worn for the first time when England kick off their autumn Test schedule by hosting world champions New Zealand at Twickenham on November 8.
In a statement, the RFU said: "We would like to apologise to those who may have taken offence with our new kit. It was certainly never our intention to cause this.
"We are huge supporters of our service personnel and respect and value their support for England.
"We have a long-standing relationship with the Royal British Legion, supporting their poppy appeal at the relevant Twickenham international every year, and have helped raise over £2million for them and for other service charities such as Help for Heroes.
"We will be contacting the Victoria Cross Trust and the Victoria Cross and George Cross Association to see how we can also support their worthwhile work going forwards."
Related