The listing gives the winner a place near the front of the queue on Friday morning as well as a Depaul t-shirt, it does not include the price of the iPhone 6.
While queueing for money is not something that's new with Apple products, there has however been a heartwarming shift towards people queueing for charities, auctioning off their spots to the highest bidder with the proceeds going to charity.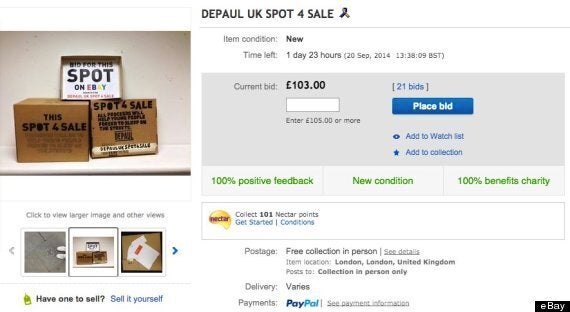 It's a genuinely good side-effect of the Apple queueing phenomenon that has by in large been seen as an activity reserved for only the most extreme Apple fans.
Sadly we can't find any more listings as yet but we'll be scouring around so if you're looking for a spot and want to help people as well then stay tuned to this page or just head straight to the Depaul listing and get bidding.
Popular in the Community