Andy Murray is the latest, and arguably most influential, luminary to cast his vote (metaphorically, seeing as he lives in Surrey) into the bag, tweeting overnight that the 'No' campaign negativity has swayed him, and he's saying a big, fat 'Yes'.
What have other celebs had to say on the matter? Here's a quick run-through of some of those who've defied the trolls on both sides to stick in their penn'orth (or 'wee radge', as it will henceforth be known). And what does what they have to say, say about them?
It's almost like he's never thought about it before...
The parliamentarian in Che-clothing...
Spot the person who's had the worst of the Twitter backlash...
Brand-conscious all the way...
Schoolteacher with naughty children...
Bjork? Strong opinions? Anti-establishment?
Adult language alert! Well, it wouldn't be Frankie Boyle without the c-bomb coming out somewhere...
Process-applauder (is that a 'Yes' by any other name?)
AKA Please don't troll me!
And finally, there's always one... full props to 'The Apprentice' winner Dr Leah Totton for not failing to miss a commercial opportunity...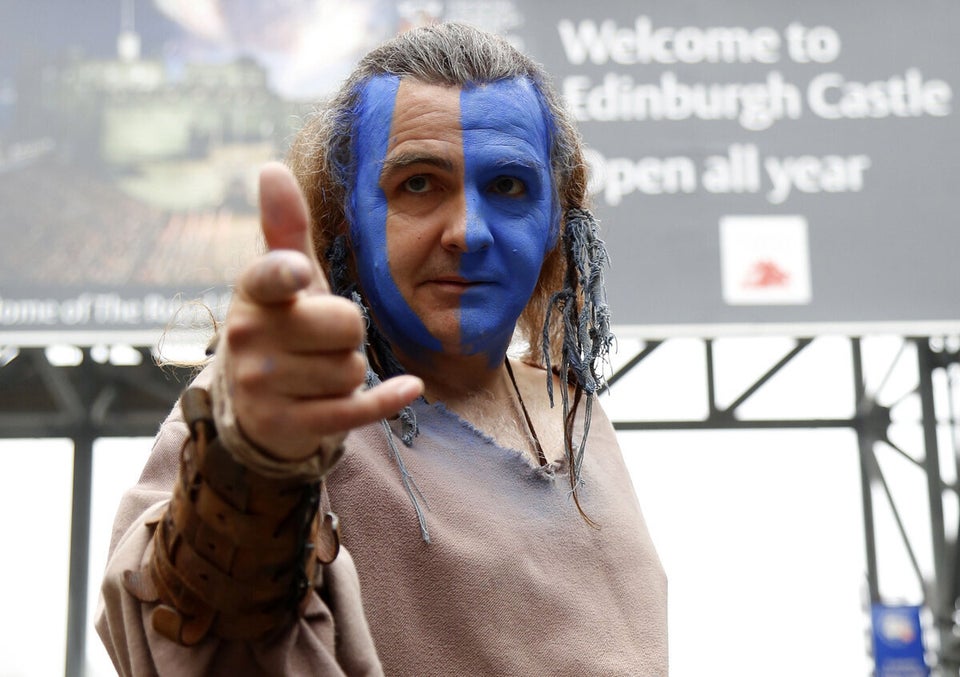 Scotland Goes To The Polls