Apple's iPhone 6 has now officially gone on sale in the UK as the first stores opened at 8am. With queues at Apple stores across the country stretching around the building this has proven to be Apple's most-anticipated iPhone yet.
The iPhone 6 is Apple's largest smartphone yet with the iPhone 6 measuring in with a 4.7-inch screen while the iPhone 6 Plus looks set to take on the large-screen market with a 5.5-inch screen.
Both are thinner than the iPhone 5s and feature a new strengthened Retina HD display which means higher pixel density and a screen that fares better at wide viewing angles.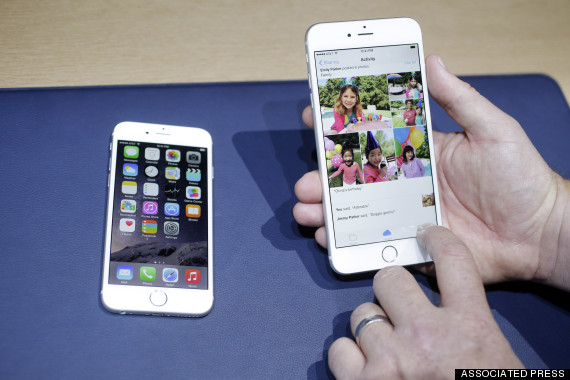 Apple's also included a new 8MP camera that comes with optical image stabilisation as well as the ability to shoot super slo-mo videos at 240fps.
The iPhone 6 and iPhone 6 Plus both come with an A8 processor that's faster yet more efficient while a new M8 coprocessor will track movements while reducing power consumption.
So where can I buy it?
Well the iPhone 6 will be available to buy from all of Apple's stores starting from today, however you may be hard-pressed to get one as stocks will almost certainly disappear thanks to the long queues.
You can of course head to a network store instead with many promising enough stock for both pre-orders and walk-in customers.
How much will it cost?
The iPhone 6 starts from £539 for the base 16GB model and goes up to £699 for the 128GB version. The iPhone 6 Plus is considerably more starting at £619 for the 16GB version while costing a massive £789 for the 128GB version officially making the iPhone 6 Plus more expensive than Apple's MacBook Air.