Mesut Özil must not be used as a "scapegoat" for Arsenal's shortcomings, manager Arsène Wenger has insisted.
Wenger, though, rejected constant criticism of the 25-year-old, who has struggled on the left wing.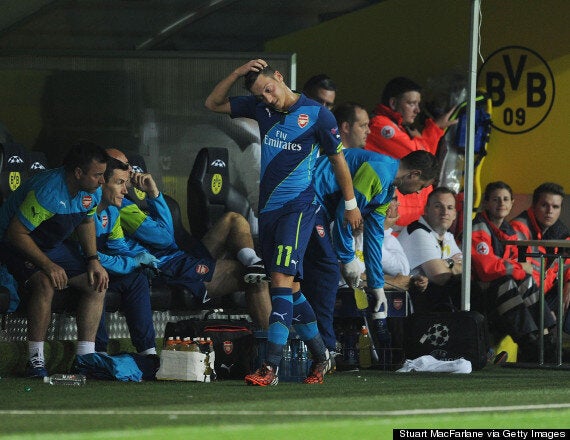 Özil was substituted in Dortmund on Tuesday night
"Why should he be a scapegoat? For what? We've lost one game since 1 April. Let's be realistic," said Wenger, whose side travel to Aston Villa on Saturday.
"We have come out of a very difficult preparation period with decisive games. We had very difficult games against Beşiktaş. I don't know - a scapegoat for what?
"What is difficult to manage today is that everybody knows absolutely everything and everybody judges people definitely on one game. You have to accept that football is played by human beings who have ups and downs like you have in your life.
"You have plenty of tacticians in the world who have managed zero games. You have to accept their opinion - they might be right, they might be wrong as well. They have to accept that. We live in a world where everybody has an opinion and we have to live with that. At the end of the day, somebody always has to make a decision and that's the guy who is responsible."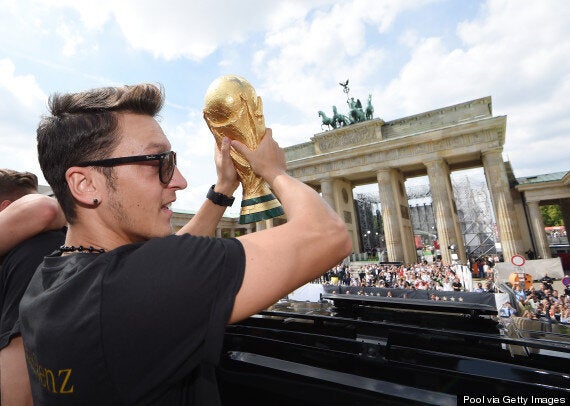 Özil returned late to Arsenal after Germany's World Cup win
Wenger implored Arsenal fans to support the German, who was also jeered by Germany fans earlier this year.
"They should not be concerned and just support him. I understand that you want your best players always to make the difference in every single game and we all go through periods where we are a bit less good," he said.
"You help. A club is a union between players, supporters and directors. You have to be united and sometimes go through periods together where it goes a bit less well."
Arsenal expect to have defender Calum Chambers and midfielder Mathieu Flamini available after missing the Dortmund game.