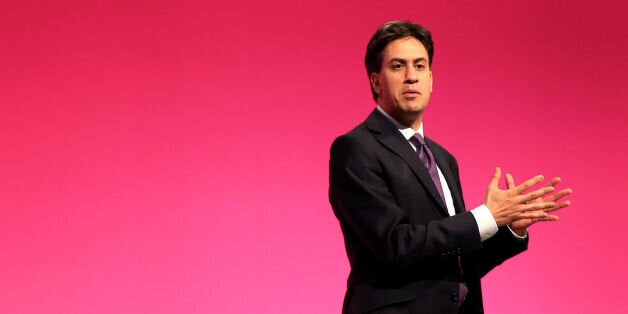 A majority of voters, and almost half of Labour supporters, believe there are other potential leaders of the Labour Party that would be better than Ed Miliband, according to a poll published today.
The Survation survey carried out for The Huffington Post to mark the Labour Party conference in Manchester, found that 55% of voters thought someone else would make a better Labour leader. Just 24% believed him to be the best available leader.
The HuffPost/Survation survey of 1,090 people also showed that 45% of Labour voters believed there was a better leader out there while 44% thought Miliband was the right man for the job. 11% did not know.
Labour voters viewed Miliband's brother David as by far the most popular replacement when presented with a list of leading contenders.
Of those asked, 31% of Labour supporters backed David. The former foreign secretary, who Ed beat to the leadership four years ago, was also the overwhelming favourite, 21%, of all voters.
As pressure builds on Miliband ahead of his conference speech on Tuesday, the survey also revealed that more Labour voters than not, 45% to 37%, believe the party should pledge to hold a referendum on the UK's membership of the EU. When all voters are included, the margin is 56% to 25%.
The experience of the Scottish independence referendum is the talk of the conference in Manchester and has made Labour activists think hard about how any campaign on the EU would be fought.
Related