Lauren Goodger has hit back at her ex-boyfriend Jake Mclean, who made the not-so-classy move of sending the former 'Celebrity Big Brother' and 'TOWIE' star as snidy message on Twitter, on her birthday.
However, while Lauren would have been well within her rights to fire an equally spiky message back, the TV star decided to show a lot more class.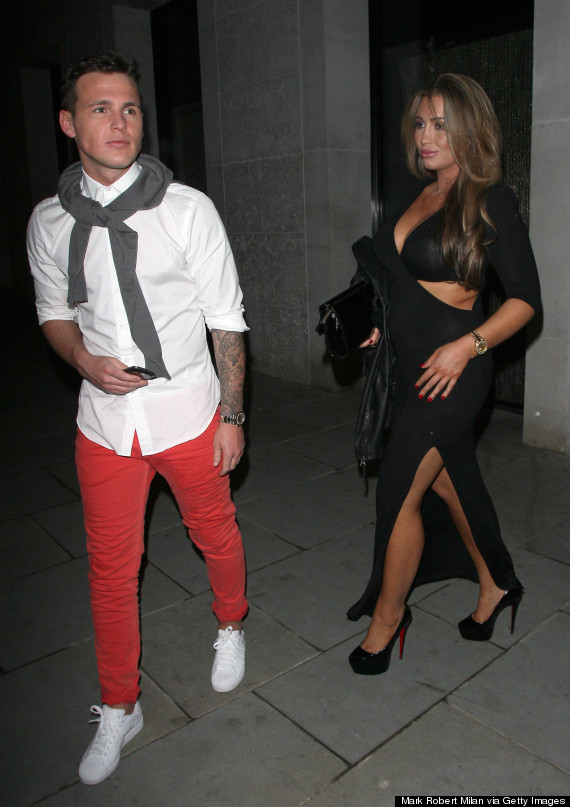 Lauren and Jake in 2013
Jake posted a photo of Lauren, along with the message, "Ahhhh happy birthday to the biggest let down I no @LaurenGoodger keep it up girl your doing great #tramp,", before having a change of heart and deleting the tweet.
Unfortunately for him, it was too late and his ex had already spotted the snarky post, firing back her own reply.
sorry @mcleanjake if I've upset you , you are very important person In my life and always will be. 💖 #real

— Lauren Goodger♥ (@LaurenGoodger) September 19, 2014
Lauren received plenty of birthday wishes on Twitter, from fans and her former 'TOWIE' co-stars.
While The Goodge is yet to reveal how she spent her birthday, once place we can assume she didn't bother with is the gym, as earlier this week, she revealed she wasn't going to head there as she's worried about getting "mobbed" by fans.
LIKE US ON FACEBOOK | FOLLOW US ON TWITTER